ACL Head Jim Wallace Clarifies Comments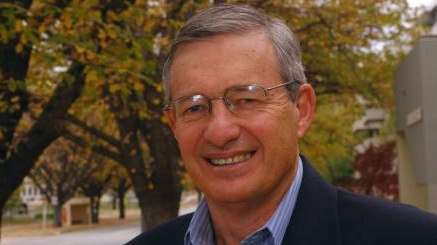 The head of the Australian Christian Lobby (ACL) has released a statement clarifying his comments comparing the health risks of smoking and following a gay lifestyle.
ACL head Jim Wallace says that the reporting of his comments in the media was inaccurate and misrepresented his views. Mr Wallace says that the disapointed with the Prime Minister's decision this morning to cancel her appearance at the ACL's upcomming conference describing it as a hasty decision based on misinformation.
Mr Wallace's comments, which were made during a debate at the University of Tasmania with The Greens Leader Senator Christine Milne, drew strong criticism from gay activists yesterday. This morning the Prime Minister called them 'offensive'.
Mr Wallace disputes the characterisation of his comements in the media saying at no stage did he say that 'smoking is healthier than gay marriage'. The phrase was used by many media outlets to encapsualte Mr Wallace's comments.
Mr Wallace clarified his comments saying –
'What I did say is that heterosexual sex and homosexual sex are different and have different health consequences. They should not be packaged the same way as marriage because, as just one of many reasons, they are different.
'If we warn against smoking because it carries health dangers, we should also be warning young people in particular about activity which clearly carries health risks.'
This morning Mr Wallace's comments continued to draw criticism. Beyondblue CEO Kate Carnell said Mr Wallace's comments were 'ludicrous' and highlighted the need for campaigns to reduce discrimination.
Ms Carnell said, 'Acknowledging that gay, lesbian, bisexual, trans and intersex people (GLBTI) people have higher rates of substance use and suicide than the broader community show just how important and timely the campaign launch this week by beyondblue to reduce discrimination really is.
'Mr Wallace's linking of the deleterious outcomes of smoking with gay marriage is ludicrous. Suggesting that same-sex marriage is bad for the health of GLBTI people is simply wrong. The thing that is bad for GLBTI people's health is discrimination.
'beyondblue research shows that, discrimination and bullying are major contributing factors to depression and anxiety, and risk of suicide. The GLBTI community, in particular, faces widespread discrimination which contributes to much higher rates of anxiety and depression than in the general population.'
Readers seeking support and information about suicide prevention can contact Lifeline on 13 11 14 or Mensline Australia 1300 78 99 78.
OIP Staff