ACL staffer vows to divorce if marriage laws are changed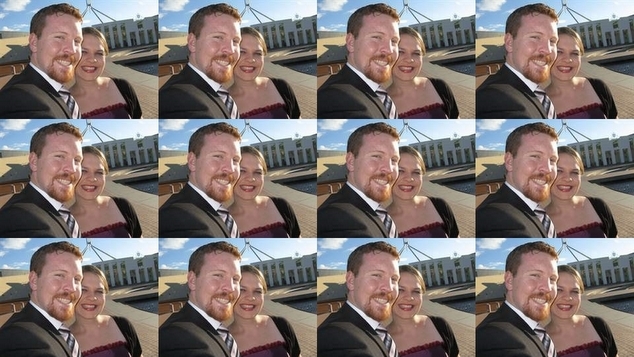 In a slightly bizarre interview posted on the Australian Christian Lobby's website, Nick Jensen, Director of the Lachlan Macquarie Internship has declared that he and his wife Sarah will divorce if the government makes any changes to marriage legislation.
In the audio interview published to the Australian Christian Lobby's website Jensen tells interviewer Daniel Simon that when he married his wife a decade ago he signed a contract with the state.
Mr Jensen said he thought changing the marriage act to recognise same sex relationships was far from inevitable, but if it was changed that would make his contract with the state "null and void".
Mr Jensen said he and his wife (pictured) would still consider themselves married under the church, but would have to get a divorce to make it clear that they were no longer accepting the state's definition of marriage.
When you change the meaning of marriage it becomes meaningless
Mr Simon asked Mr Jensen if his declaration is a statement against same sex marriage or something deeper.
"Sure, I can understand that some people may take the view of they simply don't want to share," Mr Jensen replied, "that's not what this is about at all, it's about what marriage is. When you change the meaning of marriage it becomes meaningless, and I'm sure we're not the only ones who by our conscience will have to say to the government that we no longer recognise your authority in this area.
Mr Jensen argues that marriage has changed many times over its history, and the way forward is to return to a model in the past where the state was not involved in marriage.
Mr Jensen said that same sex marriage was the biggest issue involving Church and State in the last five hundred years and would have significant consequences that affected religious freedom, freedom of conscience and children.
Mr Jensen is an employee at the Australian Christian Lobby serving as its Director of Leadership Development. He is also the Executive Director of the Lachlan Macquarie Internship.
On its website the Lachlan Macquarie Internship outlines its goal is to educate high performing Christians who are completing their tertiary education and provide them with a greater understanding of how religion can influence political decision making.
The board of the organisation includes the entire board of the Australian Christian Lobby and one additional person, Dr Steve Chavura, an author and academic who writes about Christian political thought.
Senior government figures suggest abolishing state sanctioned marriage
Jensen's not alone though is calling for a separation of church and state when it comes to marriage laws.
On Monday night on the ABC program 'Q&A' former Attorney General Philip Ruddock said he was interested in having a greater discussion about the French model of marriage.
In France marriages are conducted in Churches or civil ceremonies and registered with the state in a separate process. Both pathways are considered marriages whether involving a religious institution or not.
Appearing on radio station 2GB senior the Minister for Immigration Scott Morison said the advocates for marriage equality should "take a breather" and consider some alternative models including the French model suggested by Mr Ruddock.
"I think it's time for people to have a bit of a breather about this and consider what the other options are."
Mr Morrison suggested a model where all relationships, including heterosexual relationships, were recognised via a Civil Unions act and marriages became the sole purview of religious bodies. The move would mean that heterosexual couples would no longer be able to married unless it was by a religious institution.
Mr Morrison said that he felt that migrant communities had not been consulted enough on the issue and that he hoped this issue wouldn't be one that "ripped the country appart."
Suggestions marriage debate could split Liberal party
Over the weekend there were suggestions in the press that the marriage issue could lead to the Liberal party dumping the Prime Minister if a change to current laws or the Liberal party's position was put forward.
In her column in the Daily Telegraph conservative commentator Miranda Devine quoted an unnamed Liberal politician who said the Prime Minister could "pack his bags" if he soften his hard line on the issue of marriage.
Ms Devine suggests that the Immigration Minister would be the party's next leader if the marriage debate triggers a leadership spill.
Marriage equality advocates call the suggestion "appalling"
Rodney Croome from Australian Marriage Equality has described the current suggestions about removing the state from the process altogether as "nonsense". In a statement Mr Croome said that Mr Ruddock and Mr Morrison has fundamentally misunderstood the French model.
"In France, legal marriages are performed in civil ceremonies at town halls with an optional religious ceremony that has no legal standing if that's what the couple wants."
"Philip Ruddock and Scott Morrison have misconstrued the French system and seem to be proposing the complete abolition of legal marriage, which is definitely not what has happened in France, or any other country for that matter."
"We find it appalling that defenders of traditional marriage would prefer to wreck the institution than allow same-sex couples to marry.
"The millions of Australians who are happily married would also find it astounding that conservative politicians are proposing something as radical as taking their legal status away." Mr Croome said.
Mr Croome also rejected calls for a plebiscite on the issue.
"We also reject outright the proposal for a plebiscite because it will delay an urgent, overdue reform until after the election, and even then marriage equality will still be in the hands of politicians to resolve because the vote won't be binding.
"If a plebiscite is held at the next election parliament probably won't consider marriage equality until 2017, meanwhile Australia will fall further and further behind other countries."
"What we are seeing with proposals to abolish legal marriage, conduct a plebiscite or block a free vote in the Coalition are opponents of marriage equality panicking in the face of the inevitable growth of support within parliament and the community." Mr Croome said.
OIP Staff
---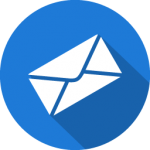 Subscribe
to OUTinPerth's E-Newsletter and keep up to date with the latest news.
Sign up now
.  
---