ACT Government to Quash Past Gay Sex Convictions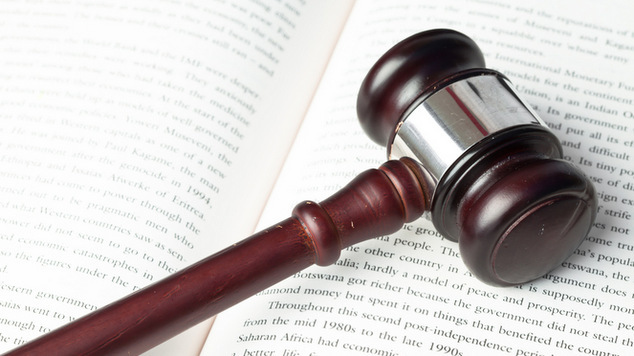 Attorney-General Simon Corbell has announced that the ACT government is poised to quash historical gay convictions.
Until 1976, consensual homosexual acts between men were illegal, and men convicted before that date still hold a criminal record. Men could previously be convicted under charges of buggery on a male person, attempted buggery and indecent assault on a male person.
Today Mr Corbell announced that laws would be changed allowing those with previous convictions to have the charges nullified.
"It is important that the ACT provides equality and access to justice for men who were convicted of a crime that by modern day standards is no longer considered a criminal act," he said.
In October last year, Victoria became the first state or territory to begin quashing the past convictions of consensual gay sex. Great Britain began expunging such charges in October 2012. Activists are hoping that the remaining Australian jurisdictions will follow suit.
When Victoria first put their legislation into place, OUTinPerth asked Western Australian Attorney-General Michael Mischin whether WA has any plans to make similar legal changes. The Attorney General stated that such action was "probably unnecessary".
"WA has no current plans for such legislation, however under the Spent Convictions Act 1988 (WA), a person can get an offence "spent," making it illegal for a person to be discriminated against in any way in relation to a conviction that has been "spent." he said.
"Blanket legislation to 'erase' such convictions is not practical and probably unnecessary. It was the policy in Western Australia, for many years before the decriminalisation of homosexual conduct, not to prosecute so-called homosexual offences if the parties were adults exercising informed consent. The description of the offence specified on a criminal record would not necessarily reflect the circumstances in which it was committed, and each conviction would need to be considered on a case-by-case basis to see if it were appropriate to be expunged."
Greens Member for the South Metropolitan Region Lynn MacLaren called on WA's Attorney General to reconsider the matter.
"There is no doubt that legislation should be introduced in this state to remove stigma and end a chapter for older gay men in Western Australia who were unfairly punished for being gay."
In the ACT last month, Andrew Barr became the first openly gay head of government by becoming the territory's Chief Minister. He stated that he aims to advocate for LGBT rights and same sex marriage.
"It's time that this discrimination is ended in this country and I will continue to be a loud and passionate voice for that change." he said.
Mr Corbell stated that the ACT would introduce the bill to allow gay men to have historical convictions removed later this year.
"The ACT Government is ensuring that territory laws do not discriminate on the basis of sexuality," he said.
"Erasing historic offences is a complex and sensitive area of criminal law and any changes must be made after careful consideration of all relevant issues, including the process to abolish convictions."