Actor Caitlin Stasey Discusses Fluid Sexuality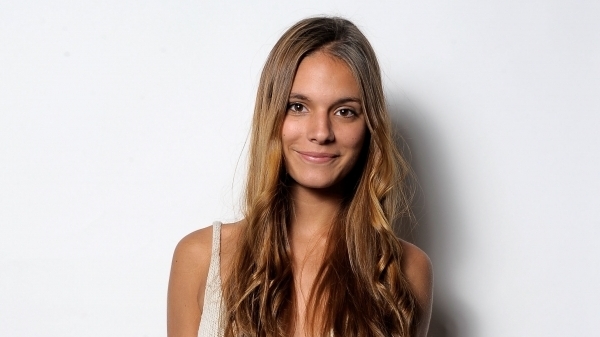 Actor Caitlin Stasey has opened up about her sexuality in a lengthy interview on new website Herself.com.
Stasey was known for her role on 'Neighbours', but has since performed in the screen adaptation of the John Marsden novel 'Tomorrow Where the War Begun'. She is currently featured in Josh Thomas' ABC2 Series 'Please Like Me' and 'Reign', an American historical series chronicling the life of Mary Queen of Scots.
In a detailed article in which Stasey discusses reproductive rights, religion, sexuality, she opened up about her own sexual identity.
"I've known I was mostly gay ever since I can remember. I know it troubles many people for me to refer to myself as a lesbian considering I have a male partner. I think they gather that it trivializes the plight of the LGBTQIA community & although that couldn't be further from the truth at this point in my life I'm trying to steer as far from labeling as possible. Compartmentalizing myself only leads to condemnation & contradiction. I'm happier being fluid and I'm happier being honest."
She also spoke about her early experiences in a Catholic school and associating sex with shame. She reflected that the experience made her passionate about diversity in media.
"I would have vivid dreams about other women. Every night I'd drift off into this utopia of women being available to me & knowing nothing other than my desire for them. There was no one in my life who also expressed these desires, no one in the entertainment I consumed, the books I would read, the company I kept. A lack of monumental events shaped my sexuality, masturbating in secret, telling no one, saying nothing, concealing all sexual queries or thoughts. It's the single reason I'm so adamant that LGBTQIA characters be involved in children's entertainment."
Herself.com is Stasey's own creation. The website features nude portraiture and lengthy interviews with various women. Stasey told Clem Bastow at Daily Life that the project aimed to make women appear as "subjects, not objects."
"We consider a woman's sexuality so linked to her physicality that for a woman to appear naked publicly is automatically an act of sex and not for herself. There's also a very specific construct of woman we are all used to seeing, and while those women are no less women, I was so desperate to see different faces, different bodies."
Caitlin Stasey's full interview can be read at herself.com (NSFW, contains nudity).
Sophie Joske