Actor Kaz Kane chats about 'Things I Know to Be True'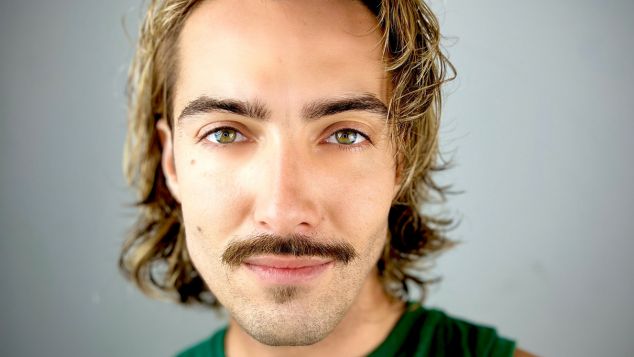 For performer Kaz Kane joining the cast of Black Swan State Theatre Company's production of Things I Know to Be True is a full-circle moment.
Kane studied at the Western Australian Academy of Performing Arts before launching their career, which has seen them appear in musicals, television and film productions. Along the way they've also branched out into the world of cabaret with their drag alter ego Cazeleon.
Now more than a decade after graduating, the actor returns to appear in a new production of Andrew Bovell's acclaimed play.
"It's such a beautiful piece of writing. Andrew Bovell is one of the great Australian playwrights, it's just so beautifully constructed, these characters in this world." Kane says of the play that is getting rave reviews since it opened last week.
"The peaks and troughs that we experience can really be heartbreaking, but very exciting too. It leaves you on the edge of your seat." they said, describing what audiences can expect from the dramatic work.
Since making its debut in 2016, Andrew Bovell's play which shares the story of parents Fran and Bob Price and their adult children as their family traverse turmoil and undergoes many transitions, has been performed around the globe to great acclaim.
It's now being adapted into a television series with Nicole Kidman attached to star in the screen production.
Speaking to OUTinPerth, Kaz Kane shared that their career has certainly taken some unexpected twists and turns over the last decade.
"I think I had a very set idea of what I thought it was going to be, and then what it turned out to be – is completely the opposite, but I'm very grateful.
"I was definitely in the mindset that I wanted to pursue musical theatre. I studied musical theatre and for the first few years out of university I was auditioning in musical theatre, and I've done a few small productions and some touring educational musicals" Kane said.
They soon found a reignited passion for acting, sharing that as a child their love of acting had commenced before they got into singing and dancing.
"After a year or two out of Uni I really wanted to get back into more of the acting side of things. So after doing a lot of screen courses, I got a role in a channel nine TV-movie called Gallipoli. And that same year, I also got a small part in the feature film Holding the Man directed by Neil Armfield."
When Kane relocated to the UK their career took another unexpected twist.
"I have spent the past six years being my more fabulous alter ego Cazeleon, who is a cabaret chameleon and a drag artist.
"That is something that I would have never expected throughout my process at Uni, or even thinking about my career post Uni. It just sort of fell into place by accident, I had never really gone there with the intention of getting into cabaret or drag" Kane said.
"Cazeleon was born out of rebellion and liberation." Kane said, explaining the birth of their on-stage persona.
"When I first moved to London, I was living and working in East London, and was surrounded by all this amazing queer art and performance art and meeting all these super creative people from all parts of the world who have just come into this one little dense area of London.
After arriving in London, Kane had taken a break from performing but when a friend suggested they take part in a local queer talent competition their performance career shot off in an entirely new direction.
"I was a bit lost, I guess in terms of what I wanted to do, or if I wanted to continue performing. It was through doing this competition that I really had an opportunity to explore different types of expression and started wearing makeup and different clothing, and it was very, very liberating."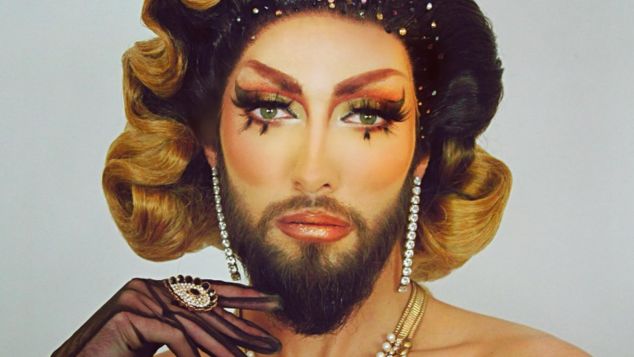 Transforming into Cazeleon gave Kaz Kane the freedom to shun hang-ups and take on a bold new persona.
The word liberation is one that appears to be re-entering the queer lexicon. Recent transgender rights rallies in Perth have been labeled fights for liberation, taking the world that was at the forefront of the gay rights movement in the early 1970s.
"I believe we are in a new wave of liberation, sexual and gender liberation." Kane said. "The world has really caught up and progressed rapidly in the past six, seven years. Even from when I moved over there to now, and I've seen a huge shift even in Australia. However, there is still a long way to go especially when it comes to trans rights"
"When I look at the broader reasons why I left Australia, wherever I knew it or not, it was in search of something that I hadn't quite found in Australia yet at the time.
"I think for me, that was essentially finding my chosen family, meeting other queer people, meeting other trans people, and I am trans non binary, myself.
"I always have been, I just didn't really have the vocabulary, resources or education on it growing up in Australia at the time I did. There was no sort of representation that didn't come with stigma or one very narrow narrative."
"When I moved to London, I really got immersed and engulfed in these parts of our community, and it was very liberating, I suddenly felt like, 'Oh my God'. I finally found a place where I can do and be all the things that I've always felt and not be judged and not feel ashamed." Kane said.
"My work as Cazeleon focuses on this, and the running theme throughout my work is liberation, diversity and breaking down the constructs of gender and the binary and societal expectations.
"It's something that is very important to me and that I'm very passionate about because it is also my lived experience. I just look back on earlier parts of my life and I wish I had seen or met someone who was able to show me different possibilities. I feel like that's what I strive to do in my work as Cazleon as well, as well as in other entertainment.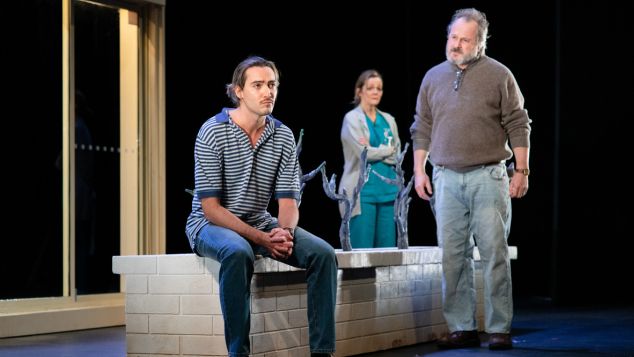 Kane said they could certainly relate to the life of Mark, their character in the play, who shares with their family that they are journey exploring gender.
"Someone who has left home, or wants to leave home, in search of their truth and their happiness. That is ultimately the journey that they are on throughout this play, and the struggle that comes with that.
"I'm quite passionate about bringing these particular stories to the forefront, and to audiences, for them to get an insight into what the trans experience can be like.
"Representation is very important. I think it's important for trans actors to have the opportunity to be able to play roles that are from our experience as well, especially because we haven't had a seat at the table for such a long time.
"Now that that's all starting to shift, I think it's great, and why not, cast someone not only able to do the job, but someone that can also bring some personal life experience around these very intricate and complicated at times issues that are coming up, that definitely get touched on in the play."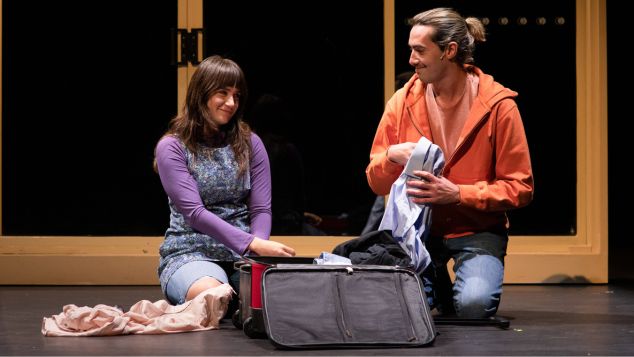 "I think it's just going to be really great for audiences to be able to step into the shoes of not just my character, but also seeing how complex family units can be and how contradicting they can be as well.
"It's a very powerful piece, I'm very excited to be a part of this production. The cast is incredible and the direction by Kate Champion is immaculate" Kaz Kane said.
Andrew Bovell's Things I Know to Be True is on at the State Theatre Centre until 18th June. The cast features Kaz Kane alongside Humphrey Bower, Caroline Brazier, Emma Jackson, Will O'Mahony and Laura Shaw. The production is directed by Kate Champion.
Graeme Watson, production images Daniel J Grant. 
---

You can support our work by subscribing to our Patreon
or contributing to our GoFundMe campaign.