Ad watchdog finds Wicked Campers' van offensive to transgender women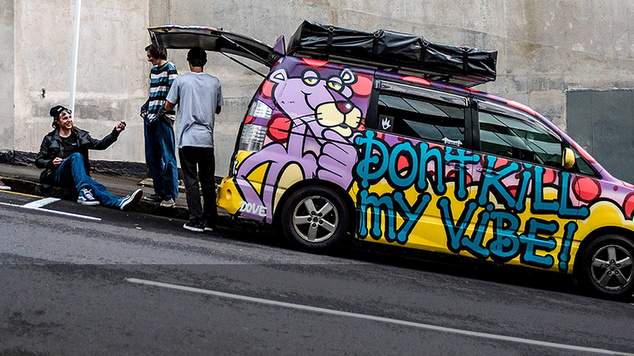 The Advertising Standards Bureau (ABS) has ruled that a camper van from Wicked Campers violated the advertising standards with a message reading; "you're not a woman until humans come out of your vagina and trample on your dreams."
The van hire company is regularly in trouble with the advertising watchdog over the provocative messages the company paints on it's vehicles.
The ABS said the message discriminated and vilified women, including transgender women, describing it as offensive and degrading.
Additionally the ABS said the artwork was "humiliating to women, including those that have had a caesarean delivery, do not have children, are unable to have children, or are transgender."
An image of the van was shared on discussion forum Reddit last year and users shared their thoughts the ad was not only offensive for it's message to women, but also because it copies the work of gay artist Keith Haring.
Harring, who passed away from an AIDS related illness in 1990, created work featuring simple but distinctive figures.
Previously the ad watchdog has pulled up Wicked Campers over a number of their designs, on two occasions they've been found to have used inappropriate language, and failing to treat the issue of sex, sexuality and nudity with sensitivity. While on a third occasion a van was found to use crude language.
Wicked Campers did not respond to any of the complaints raised.
OIP Staff, Source: Mumbrella
---