Aldi ad gets complaints for perpetuating gay stereotypes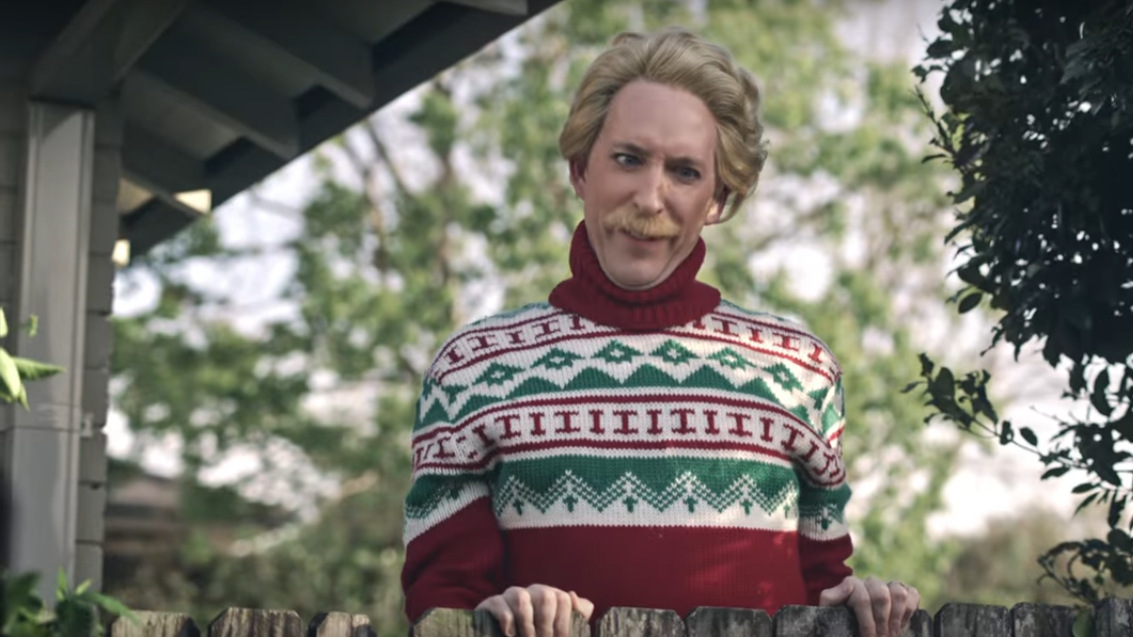 An advertisement from grocery chain ALDI has received complaints for perpetuating the myth that gay men have camp voices, moustaches and dish out  fashion advice.
The 'Meet the Tinkletons' advertisement shows an American family dropping in on an Australian family and explaining to the them the rules of Christmas before they realise that Australia's laid back Christmas celebrations have a lot of advantages.
At one point a moustachioed man in a Christmas jumper looks over the fence at a man lounging by the pool in his speedo and exclaims in a camp voice "You don't wear that at Christmas!"
The Advertising Standards Bureau received a series of complaints about the TV spot.
Some complainants were incensed that the advertisement made fun of Americans and demanded it's immediate removal from television screens, while others found the camp moustachioed character offensive. A sample of the feedback the ASB recieved was provided in a recent report.
"I was personally offended by the content of the ad. Specifically the depiction of the overly camp acting moustachioed man. I am a gay man myself, and I like to think that society has come a long way in its perceptions toward same sex attracted individuals. I am proud of my identity, and I recognise and support every individuals right to express themselves as they please.
"Everyone expresses themselves differently and every Australian deserves a fair go, so I really expect advertising agencies to treat my minority group with the same sensitivities they would with any other. I firmly believe this ad used the depiction of a group that is still a minority and at times marginalised as a tool of satire.
"My sexuality is not a tool to be used to sell stuff, or make people laugh. Show some sensitivity. I am concerned that the only time an identifiably gay individual is shown in popular Australian advertisements is when it is satirical. The ad is a travesty and is totally offensive.
"Would you allow an ad to be aired if it stereotyped black people or other minorities in the same way? I seriously doubt it. The ad demonises an entire nationality and culture to attempt to sell groceries.
ALDI defended the commercial saying it was clear that the characters were a "hammed up" take on Americans making fun of Australian Christmas celebrations – rather than Australians making fun of Americans.
The advertising industry's regulatory body dismissed the complained ruling that the advertisement had not broken any of the industry's codes of practice. They did however agree that the advertisement did indeed make fun of Americans, albeit in a light-heart manner.
The supermarket chain also defended the use of the camp character with a lisp pointing out that he was not gay, as he appeared sitting next to his wife at the conclusion of the spot.
OIP Staff