Amnesty International: Australia's long wait for marriage equality is embarrassing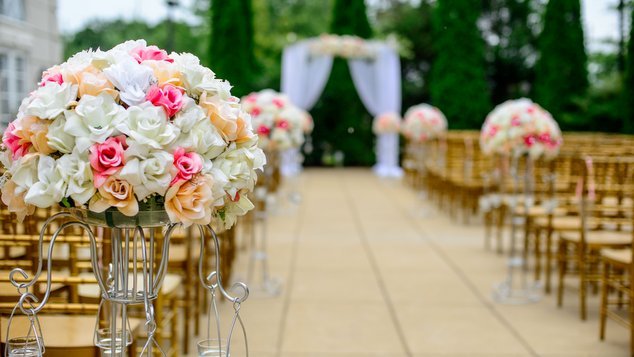 Amnesty International has said Australia is dragging its heels on marriage equality its becoming embarrassing as more and more countries embrace marriage equality.
The group said Australia's parliament has stalled on the issue, while other countries such as Taiwan, make progress.
Amnesty International  said since the bipartisan show of support for change during a senate committee inquiry in February Australia's politicians have failed to make any further progress.
The lobby group is now urging the Parliament to legislate for marriage equality before the parliamentary Winter break.
"Let's warm hearts this Winter by legislating for equal love," said Lizzi Price, convenor of Amnesty International Australia's LGBTQI group.
"Most sides of Australian politics want to see marriage equality. Politicians can't let Australia fall even further behind internationally.  It's time they do their jobs, bring a vote to parliament and vote Yes. The commitment and love that come with marriage must be a right for everyone."
Lisa Tassi, East Asia Campaigns Director at Amnesty International said Taiwan had taken a huge step forward and encouraged Taiwan's leaders to make changes to the countries laws as soon as possible.
"The judges have said yes to marriage equality. This is a huge step forward for LGBTI rights in Taiwan and will resonate across Asia," said Tassi.
"Lawmakers must act swiftly to ensure Taiwan becomes the first in Asia to make genuine marriage equality a reality."
A draft bill on marriage equality is currently being considered by Taiwan's legislature, but last week's court ruling gives politicians a two year window to enact change.
The decision also didn't give any guidance on whether the current legal definition of marriage should be expanded to include same sex couples, or if new legislation specifically for same-sex marriage was required.
Amnesty International are urging Taiwan's lawmakers to legalise marriage equality on the same basis and with the same rights as marriage between couples of different sex.
"As this week's ruling makes clear, whoever you love, everyone is entitled to the same human rights and equal protection under the law," said Tassi.
OIP Staff