Andrew Hastie dismisses marriage equality warnings from British MP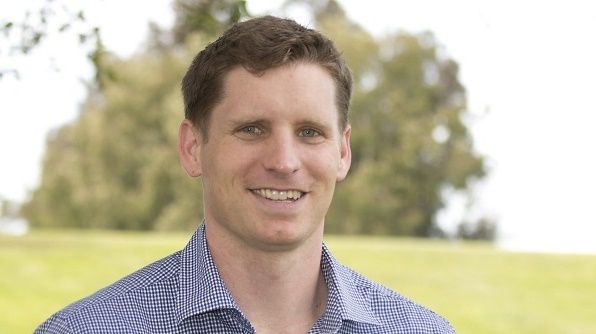 Liberal MP Andrew Hastie has dismissed comments from former UK minister Nick Herbert about the perils of conservative governments ignoring the issue of marriage equality.
The member for Canning in Perth's south suggested that true conservatives don't fly around the world and lecture other people on how to run their countries.
Hastie posted the comment to his official Facebook page and declared that the government had a plan for marriage equality, but the proposed plebiscite, that was scheduled for this weekend, had been scuttled by the Labor Party.
"We haven't ignored this issue. We had a plan to let the Australian people decide. Labor scuttled that plan.
"True conservatives don't fly halfway around the world and lecture other people about how to govern their country." Hastie posted.
Herbert, who lead the UK's successful campaign for marriage equality is currently visiting Australia as a guest of advocacy group Australians 4 Equality.
Herbert told Fairfax Media earlier this week that while some conservative MPs in Britain were against allowing same sex couples to wed, all opposition disappeared after the laws were passed and many politicians had spoken about regretting their comments against marriage equality.
"Opposition and concerns melted away," Herbert said. "Far from the sky falling in, this was a reform that was accepted overnight and is now completely uncontroversial."
Speaking at an Australians 4 Equality event at Twitter's Sydney headquarters on Friday Herbert said concerns that marriage equality was a vote losing issue for conservative government's were overblown.
The UK politician noted that after UK Prime Minister David Cameron championed marriage equality, he went on to win an election.
The issue of marriage equality is expected to come up for discussion among Liberal MP's with reports that some parliamentarians are hoping that the Liberal party will abandon it's failed plan for a plebiscite on the issue and move to have a free vote instead.
Earlier in the week Hastie outlined what he considered to be important issues to the people of Canning. Speaking to Ross Cameron and Mark Latham on SKY News Hastie said local people were not interested in ideological issues.
"In Canning people don't really care for a lot of the ideological sympathies that you might find in the media or the political class. They worry about how their going to pay down their mortgage, the cost of their power bills and just getting on with life.
"They don't want too much interference, they love the Australian flag, they celebrate ANZAC Day, and their pretty straight up and down people."
OIP Staff