Marriage celebrant Andrew Pickering shares his tips for a great wedding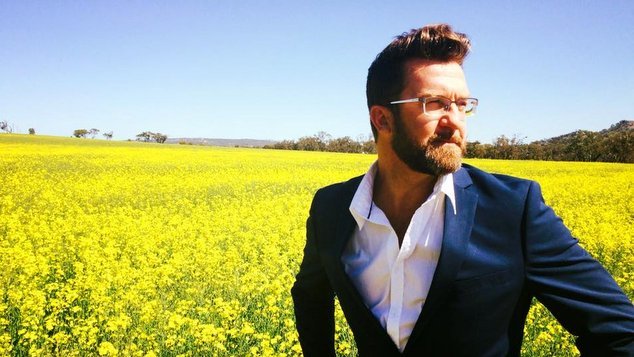 There are lots of elements that go into planning a successful wedding ceremony, the location, the date, the food, the DJ, the flowers, the cake, the gift registry, but the only element which is one hundred percent essential is the celebrant.
We chatted to award winning marriage celebrant Andrew Pickering about the hundreds of weddings he's been involved in, and found out he's had all sorts of different experiences.
Andrew shared his  top tips for planning a successful day, and how to go about picking the right celebrant.
How many weddings and ceremonies have you officiated over as a celebrant?
I qualified as a Civil Celebrant in 2015, coming from an events management background. During the last two years business has been fantastic, with over 230 weddings.
I was very fortunate to win Western Australia's 2016 ABIA industry award for Best Marriage Celebrant, which was an honour, and it certainly helped with couples finding out about me, and what I can offer.
What are some of the most memorable weddings?
They've all been memorable – each with highlights and moments that stay with you. When it's a combination of the happy couple, the beautiful locations, the love in the air and guest interactions… there's always something to remember fondly.
However, one that hits top of the list, I held a commitment ceremony in Bali, which my partner and I were also invited to as guest to the reception. The reception was like a fairy tale, one word, stunning!
I've been very fortunate to marry couples in some amazing places with incredible views. Tumbling Waters in NSW, Kings Park, Nanga Bush Camp and of course plenty of good ol' WA sunset beach weddings.
Only a couple of weeks ago, I had the privilege to be a part of very special ceremony at Bells Rapids in Brigadoon with the gorgeous Rebecca and Elicia.
What should people consider when choosing a celebrant for their celebrations?
The Wedding Celebrant clan is quite eclectic. Just as each couple, and their love story is unique – so is each celebrant.
I'd suggest making contact with a couple of celebrants, and meet them… find out who you feel most comfortable with… because at the end of the day, you want someone who keeps you calm, and helps you enjoy every moment of your ceremony.
For example I am know for my professionalism, the personality I put into each ceremony, my touch of humour and of course my fabulous hair.
Why did you choose to become a marriage celebrant?
I've always believed there needs to be more LOVE in this world.. And it needs to be celebrated!! It's something I've practiced my whole life… however it just took me a little while to discover that being a Marriage Celebrant was one of the best ways I could achieve that.
The actual moment came after losing a close friend, knowing that life can be short, and I wanted to do more to help bring bigger love into the world.
Plus it was also day I decided to propose to my future husband… It all just felt right, and I couldn't be happier.
What kind of things can people do to make their event different to everyone else's event?
Throw out the rule-book on traditions. And as we're about to (hopefully) recognize same-sex marriage, there couldn't be a better time to do so.
Do what makes you happy.
If you love a Sunday afternoon drinking mimosas … work your ceremony into that setting. Have a night-time ceremony. If your favourite pastime together is check out art galleries, hire a space out for the night and get your closest family and friends to paint their own pieces about your love-story… and have it hanging for the evening.
If you met on the dance floor, surrounded by mirror balls, celebrate your ceremony there, do what makes you happy, not what is 'expected' of you.
What's the most outrageous wedding you've been to?
Funny enough before becoming a celebrant I had only gone to four weddings as a guest and they were very similar in style.
Recently I was asked if I would be involved with a nude wedding, guests and all, but I believe family attendance would be low so that idea was scraped.
However speaking of nude, the wedding reception in Bali I mentioned, all the wedding party and my partner and I ended up in the pool naked, all very civilized but hilarious. Thank goodness I know them as friends.
Have you ever done a really lo-fi no-fuss wedding?
I have done a few of very low fuss weddings where all they wanted was the legalities mentioned, five minutes quick and easy. Each to their own, and I'm always happy to do whatever makes the couple happy.
However I am often involved with a pop-up wedding company that caters for cost effective ceremonies and mini receptions. They're usually a lot of fun, and the suppliers do a beautiful and incredible job, even though its low fuss for the couple.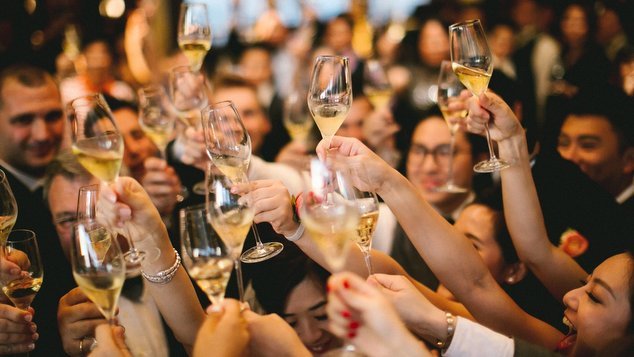 What are you top tips for making a great wedding?
Number one rule, have fun and enjoy your day.
NOTE# for the couple, Don't try to run the day yourself, As it could be stressful and you don't want to be distracted as you are saying your 'I do's'.
It's so important to be present at the altar as the ceremony seems to go past so quickly and next thing you know you're walking back down the aisle, thinking "what the hell just happened".
Remember it's you and your partners day, don't let others spoil it for you, if they do, show them the door.
Find a location that resonates with you.. maybe a favourite spot, first date, or where your partner proposed.
Be weather wise, most know about managing the rain, but standing out in the hot summer sun can also be a killer. Always have Plan B up your sleeve.
Consider holding your wedding on a weekday as some wedding suppliers offer cheaper rates, and then take the week off and make it a wedding week!
Good music is a must and so is the food. Request a tasting if available.
How do ceremonies involving same-sex couples differ from traditional heterosexual ceremonies?
As we all know, same sex marriage is still not legal (don't get me started!). Presently in Australia a commitment ceremony is what is on offer to our LGBTIQ community. The verbal and registered legalities in the current Civil wedding system do not apply to a commitment ceremony.
However, when I create a commitment ceremony I still like to call it a wedding as marriage is much more that your signatures on a legal contract, it still has the same foundation as a heterosexual wedding; simply it's about two people who are deeply in love and who want to be with each other for the rest of their lives.
How far out from a wedding should people lock in their celebrant?
I would be looking at least a year out to book your celebrant. I can confidently say that my celebrant friends and I are already taking 2019 wedding bookings, so get in quick.
Find out more about Andrew Pickering's services as a celebrant at his website.
Graeme Watson