Annual Kirby Institute report shows new HIV diagnoses at seven year low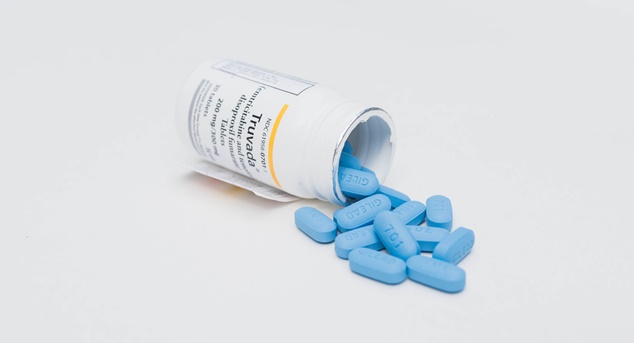 New diagnoses of HIV have been recorded at their lowest level in seven years according to the annual surveillance report from the Kirby Institute at the University of New South Wales in Sydney.
The report was released over the weekend at the Australasian HIV&AIDS Conference in Sydney, revealing that there were 963 new HIV diagnoses last year – the lowest number since 2010.
Researchers behind the report have linked these lower numbers with high rates of testing, more people living with HIV starting treatment, and more prevalent use of preexposure prophylaxis (PrEP).
Head of the Kirby Institute's Surveillance, Evaluation and Research Program, Professor Rebecca Guy, says that we should be very pleased with these results.
"Although the declines are relatively small, the downward trend over recent years, alongside increased testing rates and enhanced national prevention strategies, mean we can be cautiously optimistic about these reductions."
Professor Guy also notes that while gay and bisexual men still represent the highest proportion of these numbers (at almost two-thirds), there has been a notable reduction in new diagnoses.
"Some encouraging news from this year's report is that we're seeing the greatest reductions in HIV diagnoses in this population, with a 15% decrease in diagnoses in the past year."
"This decline is good news, but there is much more work to be done. PrEP offers every opportunity to drive down HIV to low levels, but it needs to reach all people who could benefit from it. In particular we need to improve access for gay and bisexual men living outside of inner-city areas, gay and bisexual men born overseas and Aboriginal or Torres Strait Islander gay and bisexual men."
The report also revealed that Australia has met global 2020 targets set by the Joint United Nations Programme on HIV/AIDS (UNAIDS).
Last year, an estimated 74% of people living with HIV in Australia had a suppressed or undetectable viral load – meeting the UNAIDS target of 73%.
"This is a fantastic achievement for Australia, and reflected the strengthened clinical and public health initiatives, and the leadership of people living with HIV," Professor Guy continued.
"However, we have a long way to go to meet the 2030 target of 86%. This will only be achieved with enhanced responses and strong partnerships between community, government, research and clinical sectors."
The data also shows low rates of HIV among female sex workers, and people who inject drugs. Professor Guy says Australia is very fortunate to have reduced rates in these populations.
"We need to ensure that health programs and services supporting these groups, such as needle and syringe programs and effective prevention programs targeting sex workers, are sustained."
The report also revealed some communities where new HIV diagnoses are on the rise. Heterosexuals accounted for a quarter of new HIV diagnoses in 2017, showing a 10% increase over five years. New diagnoses have also increased over the past five years in Aboriginal and Torres Strait Islander communities.
Associate Professor James Ward of the South Australian Health and Medical Research Institute says "the fact that Aboriginal populations are not seeing the same declines as the non-Indigenous population means the gap is likely to widen, unless we increase out efforts in HIV prevention, in particular, targeted campaigns for the community focused on testing, treatment and PrEP."
CEO of the National Association of People with HIV Australia Aaron Cogle says effective antiretroviral treatment and sustained undetectable viral loads are the most effective way to prevent HIV transmission.
"It only works if people have access to care and support services that empower them to proactively manage their health," Cogle said.
"More needs to be done to ensure that people with HIV from Aboriginal and Torres Strait Islander and other culturally and linguistically diverse communities, positive women and those without access to Medicare get more opportunities to test and commence treatment at earlier stages of infection."