Antony Hegarty makes beautiful music with Hudson Mohawke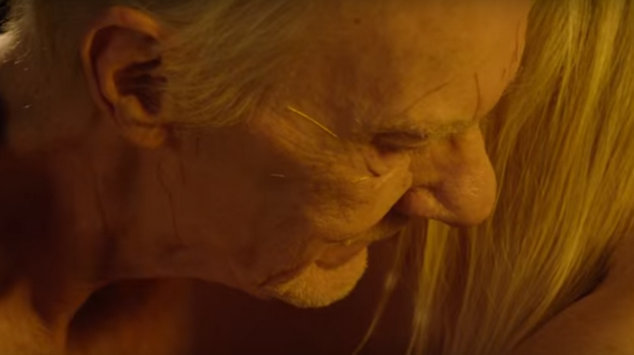 Antony Hegarty has loaned his ethereal vocals to Scottish producer Hudson Mohawke for a beautiful collaboration on a new track, 'Indian Steps'.
An outspoken queer icon, Hegarty has made music with Antony and the Johnsons, Hercules and Love Affair and is now making music under ANOHNI for a new solo project.
The video draws heavy inspiration from Auguste Rodin's sculpture 'The Kiss' in its visuals, under the direction of Daniel Sannwald.
"For the video I recreate that sculpture with two elderly bodies. It was very touching and moving to see two aging bodies in such an intimate way," Sannwald said of the music video.
"I wanted to use them as a symbol of time but also to capture the beauty of such vulnerability. I strongly believe that every deep love has its own place and space and therefore lives on forever."
Check out the video for 'Indian Steps' below.
Catch Hudson Mohawke at Laneway Festival on Sunday 14th February 2016.