Why would anyone go on PrEP? A sex positive approach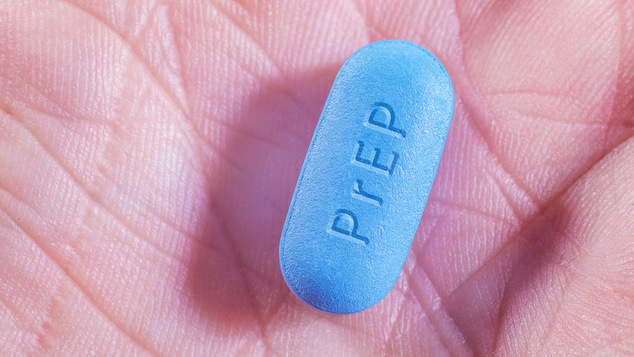 Pre-Exposure Prophylaxis (PrEP), is a pill taken every day by guys who are HIV negative in order to prevent them from acquiring HIV. The only medication currently used as 'PrEP' is Truvada (along with generic versions such as Ricover EM, Adco-Emtivir, and Tenvir EM). Truvada as PrEP is approved by the Therapeutic Goods Administration for its safety and efficacy in Australia, and is prescribed and monitored by doctors. Side-effects are minimal (if they occur), and if taken every day, PrEP is incredibly effective at preventing HIV. Given that men who have sex with men (gay men, bi men, et cetera) make up a majority of HIV transmissions in Australia, its uptake in these communities is important. There's often an assumption that PrEP is only for guys who have a lot of sex; particularly a lot of bareback (anal without a condom). While this is true for many guys, I want to highlight some of the dominant reasons I have observed as to why someone would want to go on PrEP in our community. I discuss these reasons through some fictitious 'case studies', which are not intended to reflect any specific persons, nor are they intended to represent all of the diverse reasons why someone might go on PrEP.
Thomas – "I know what I'm like"
Most people know that condoms are an effective way of reducing HIV transmission, which for gay men mostly occurs through anal sex without a condom. Historically, condom usage has been taken up by the gay community in a huge way, and Thomas is a product of this success story. But he's also honest about his behaviour. Thomas intends to use condoms all the time, although sometimes doesn't. I don't want to psychologise Thomas or imply that he is somehow a failure as a result of not using condoms 100% of the time – he's a super common story. He's now been taking PrEP for a while and he's not stressing out every time he ends up having bareback – and yes, sometimes he's chosen to not use condoms now because he's on PrEP – although most of the time he's decided that he wants to use condoms. Either way, Thomas is protected from HIV and he's testing every 3 months for other STIs. Go Thomas! Having a choice and feeling in control of sex feels great.
Gary – "I love it raw"
For most guys, bareback just feels better, and Gary is no exception. While he's not one to turn down a trick because they want to use condoms, for Gary, fucking raw seals the deal. He feels an intimacy that just isn't always there when there's latex (well he likes the other kind of latex). Gary is not stupid or reckless – he's attended workshops with his local AIDS council, tested religiously every 3 months (you should see how big his file is at his sexual health clinic), and has a circle of friends including people with HIV. Gary has been making calculated decisions about bareback and HIV risk, but as soon as he found out that he could access PrEP in Australia, he had no hesitations. Taking PrEP puts him in control to do the bare backing he's been gambling with for well over a decade. He's never felt better.
Aidan and Miguel – "We have a shared responsibility"
Even though being HIV positive with an undetectable viral load on its own is safe, Aidan still worries about transmitting HIV to Miguel. When they started dating, Miguel was a little scared of HIV after Aidan disclosed, but after attending some education and counselling with his local AIDS council and discussing it with his GP, Miguel hasn't really worried. When their friends started talking about PrEP, Aidan and Miguel decided to look into it for Miguel. While there's no clinical risk of HIV transmission to Miguel so long as Aidan is taking his antiretroviral medication every day and remains undetectable, Miguel decided to start PrEP anyway. Taking PrEP gives them a feeling of shared responsibility, alleviates Aidan's fears of transmitting HIV, and has significantly improved their sexual life and intimacy.
David – "I couldn't stop thinking about HIV"
The spectre of HIV/AIDS is huge, and the psychological and spiritual effect it has had on both young and older gay men cannot be underestimated. David was a young adult when the grim reaper advertisements were playing in Australia, and he had a close friend and many other peripheral friends die of AIDS-related illnesses. David rarely has a sexual experience where HIV is not in the back of his mind. "What if the condom breaks? Sucking doesn't usually transmit but what if I'm that rare case? Fuck – he just briefly nudged his bare cock into me – is that a risk?" The appeal of PrEP for David is a second layer of protection. He always uses condoms and doesn't intend to stop using them – but knowing that he's on PrEP suppresses that voice in his head telling him that things are going to end badly. David is feeling confident about sex after many decades of trauma.
If you would like to go on PrEP, check out PAN for more information across Australia!
Anthony K J Smith

Names of the subjects have been changed for this article.
---
Support OUTinPerth
Thanks for reading OUTinPerth. We can only create LGBTIQA+ focused media with your help.
If you can help support our work, please consider assisting us through a one-off contribution to our GoFundMe campaign, or a regular contribution through our Patreon appeal.