Ashers Bakery in Northern Ireland loses appeal of discrimination case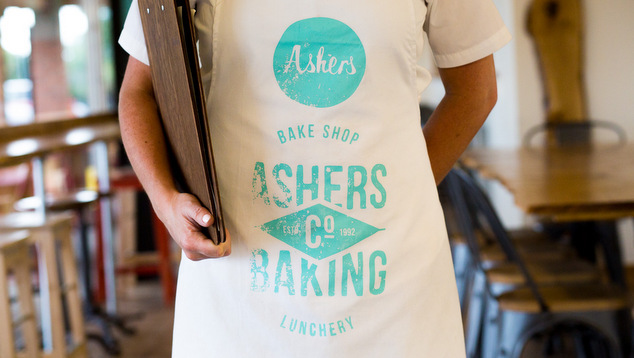 Ashers Bakery in the United Kingdom have lost their appeal in a court case that found they had discriminated against a man by refusing to make a cake that had a pro-marriage equality message.
Bakery owners Daniel and Amy McArthur refused to make a cake for Gareth Lee, a member of an LGBT advocacy group called Queer Space.
Lee had ordered a cake featuring Sesame Street characters Bert and Ernie with the phrase "Support Gay Marriage" to mark International Day Against Homophobia back in 2014.
He was told the bakery could not complete his order due to the owners religious beliefs. The couple were taken to court under UK's anti-discrimination laws and lost the case. They appealed the ruling which this week was upheld.
The BBC has reported that Daniel McArthur has expressed disappointment with the court's ruling.
McArthur said he was "extremely disappointed" adding that it undermined "democratic freedom, religious freedom and free speech".
"If equality law means people can be punished for politely refusing to support other people's causes then equality law needs to change," McArthur said.
"We had served Mr Lee before and we would be happy to serve him again.
"The judges accepted that we did not know that Mr Lee was gay and that he was not the reason we declined the order.
"We have always said it was not about the customer, it was about the message."
The three judges who rejected the appeal said writing a message on a cake did not mean that the baker's supported the message. The judges highlighted examples of bakers making cakes for sporting teams and Halloween as examples where businesses provided services without endorsing the content.
In announcing their decision the judges said it was clear that Lee had been discriminated against because of his sexuality.
"We accept that it was the use of the word 'gay' in the context of the message which prevented the order from being fulfilled," they said.
"The reason that the order was cancelled was that the appellants would not provide a cake with a message supporting a right to marry for those of a particular sexual orientation.
"This was a case of association with the gay and bisexual community and the protected personal characteristic was the sexual orientation of that community.
Peter Tatchell, a leading LGBT rights campaigner in the United Kingdom, has questioned the court's decision.
Writing in The Independent Tatchell asked if the gay community felt comfortable with the diea that gay bakers could now be forced to write homophobic messages.
"The judges concluded that service providers are required by law to facilitate any lawful message, even if they have a conscientious objection to it.
"This begs the question: Will gay bakers have to accept orders for cakes with homophobic slurs? I don't think LGBT people should be forced to promote anti-gay messages.
"It is an infringement of freedom to require businesses to aid the promotion of ideas to which they conscientiously object. Discrimination against people should be always unlawful but not discrimination against ideas and opinions." Tatchell wrote.
Neil Midgely, writing for The Telegraph, also expressed his concern over the judge's decision.
"I am a gay man. I support equality under the law for people of all sexual and gender inclinations. More to the point, I love cake. Nonetheless, I'm siding with the Christians. This gay plaintiff is wrong; the law is wrong. Nobody should be forced by law to bake anybody else a cake. Ever." Midgely wrote.
The Ashers Bakery case has been highlighted regularly by the Australian Christian Lobby and the Australian Marriage Forum as an example of why Australia should remove anti-discrimination laws during any debate leading up to a change to the marriage laws, and why special provisions should be made to allow people to discriminate based on religious conviction.
The Turnbull government's proposed changes to Australia's marriage laws provide exemptions for religious organisations to deny marriage to same sex couples and also a clause that allows civil celebrants to refuse to wed a same sex couple.
The Australian Christian Lobby has argued that people who provide ancillary services to weddings such as florists, card makers, venues and cake makers should also be allowed to refuse services based on religious beliefs.
National's back-bencher George Christensen told the ABC's Lateline last month that if marriage equality is allowed in Australia it must provide exemptions for people who cite religious convictions.
OIP Staff