Bibliophile | The Astral Traveller's Handbook and Other Tales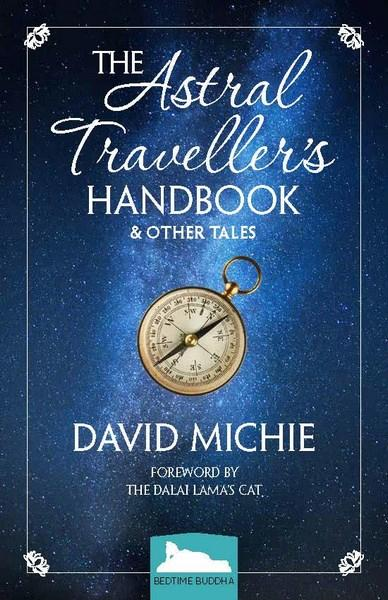 The Astral Traveller's Handbook and Other Tales
by David Michie
Hay House
Subiaco writer David Michie is best known for his delightful novel / introduction to Buddhist philosophy The Dalai Lama's Cat, so it is only appropriate that the very same cat write the foreword to Michie's latest book. The enlightened cat reminisces about a conversation between the Dalai Lama and a famous Hollywood movie director who maintained that the four most magical words in the English language were "once upon a time".
"The most precious of these stories, just like the fables of old, contained some transformative insight, some life-affirming wisdom that touched not only the mind, but also the heart." A fan of Somerset Maugham, Michie agrees that the instant immersion and intensity of short stories make the small bites ideal for bedtime reading for grown-ups. Short stories are also ideal for podcasts and a couple of his stories are available to download at davidmichie.com under 'free stuff'.
The Astral Traveller's Handbook and Other Tales is a collection of short stories where ordinary people have extraordinary experiences. Each story embodies insights that provoke thought and possibly dreams. Sometimes Michie plays with the illusion of the 'real' world and the apparent solidity of dreams and he never misses a chance to point out the benefits of meditation (Hurry Up and Meditation and Mindfulness is Better Than Chocolate being another two of his best-selling books).
Sometimes a book comes into your life with exactly the right message at the very moment you need to hear it. "A message that helps us find the courage to take the chances we need if we are going to flourish. A revelation that helps us let go of a way of being that no longer serves us well. A revelation that opens our eyes to a different reality we never even guessed at, but was right there all along in the people and places around us, the connections we feel in our hearts."
More importantly, these are gentle stories entertain rather than forcing any dictum. Michie does pose ethical conundrums and prod our philosophical thinking. Some of the stories might make you realise the fragility of life and even influence your world view. Overall his compassionate insights make ideal bedtime reading.
Lezly Herbert
 After some new books? Head to the Book Depository