Attack of the Clones: Scams, phishing & online security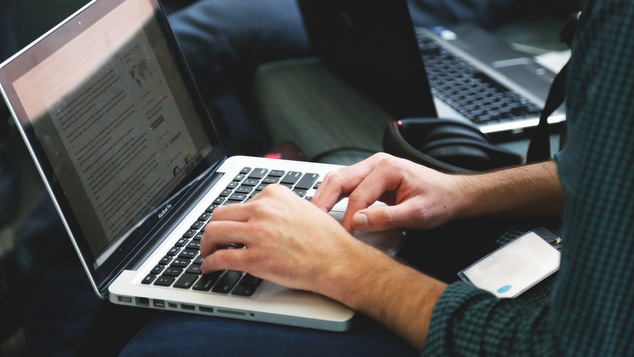 I was working from home, sitting in front of my laptop typing away on a story for our website when a Facebook message flashed across my screen.
It was from a friend I hadn't seen for a while, he asked how I was and said he had some great news to share. He told me he'd just received a government grant and it was going to make a big difference in his life.
This news wasn't unusual, my mate works in community groups and applying for a government grant didn't seem too unusual. He said I should apply for one too, as these grants were really easy to get.
Something seemed wrong, the conversation felt unnatural. I look at my friend's Facebook profile, he had two. I remember accepting a second friend request many months ago, I just thought he'd set up a new account – maybe he forgot his password, maybe he was having separating work life and personnel life.
Now I realized this probably wasn't my friend at all. The photos were the same, the personal details were identical.   
As the conversation continued I dropped in some lines that my friend would have questioned. I said the grant sounded good, noting that my wife Mildred and I were so hard up we were unable to celebrate our thirtieth wedding anniversary.
The fraudster at the other end of the conversation didn't bat an eyelid to my unexpected declaration of heterosexuality, or that I'd been married since I was a teenager. They just kept encouraging me to visit a web page and register for this amazing grant.
I mentioned that I really appreciated the tip about grant, noting that my mate was always the best supervisor when we worked together at the Toothpaste Factory. The clone just kept on pushing the website and said that they worried I might miss the deadline.
I asked the charlatan if they'd like to make any comment for this article. Their response was a suggestion about my mother – which is completely unprintable. Then they blocked me.
I sat back and thought about the experience, how easy it might have been to fall into their trap, and by inadvertently becoming friends with a cloned account – I'd also shared all my personal details and photos.
Speaking to the Department of Consumer Affairs about the prevalence of online scams they shared that there has been an increasing number of 'phishing' scams that aim to steal people's personal details. The approaches often use shared interests on social media or emails that look like they come from official channels.
One of the most common areas people are vulnerable is relationship scams involving online romances, last year over 130 people fell victim to these ploys and together they lost nearly $4.5 million dollars.
When it came to phishing scams 245 people were compromised, losing an average of $5,700 each. Altogether nearly 1000 people were scammed in some way last year, losing over $10 million dollars in the process.  
The most shocking thing though, is that most of us already know that scams like these happen, but when they do happen they're subtle, smooth and easy to fall for.    
For more information on how to avoid scams visit scamnet.wa.gov.au
Graeme Watson