Australia Day honour for local hero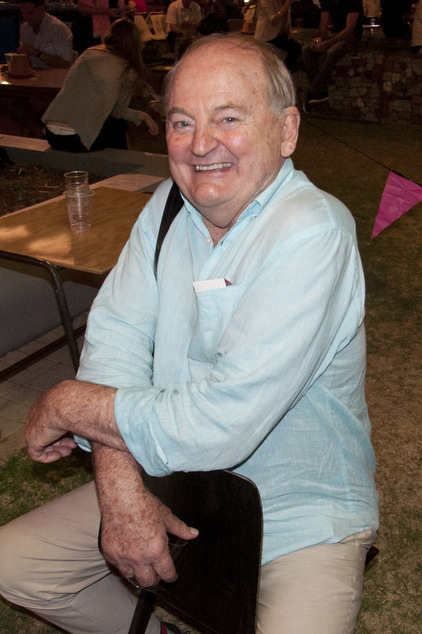 Hundreds of everyday Australians have been honoured for their community work and contribution to society in the Australia Day honours.
Among the recipients is local legend Ivan King. Mr King has been awarded for his service to the performing arts as an archivist and historian.
Mr King, who was a theatrical performer in the 1970's, has been working as a historian since 1980.
As the curator of the Museum of Performing Arts, located at His Majesty's Theatre, Mr King looks after over 40,000 historical artifacts.
Well known Australian's in the awards lists today include Tennis player Rod Laver who was appointed as a Companion of the Order of Australia, as was former South Australian Premier Mike Rann.
Former sex discrimination commissioner Elizabeth Broderick was made an Officer of the Order of Australia, as was author Geraldine Brooks, and photographer Tracey Moffatt.
In the Member of the Order of Australia category singer Tina Arena was honoured for her significant service to the music industry as a singer, songwriter, and recording artist, and as a supporter of charitable groups.
102 year old Dr David Goodall was also awarded for his research into plant ecology. Despite retiring officially retiring at 65, Dr Goodall is still working each day at Edith Cowan University as well as being a keen actor in the local theatre community.
Children's entertainer Patsy Biscoe, who spent many years hanging out with Fat Cat, was acknowledged for her work as an entertainer and her community work in the Barossa Valley.
Channel Seven broadcaster Melissa Doyle was honoured for her community work and contributions as a television  broadcaster. Channel Nine's TODAY show co-host Lisa Wilkinson was also honoured.
Singer Shane Howard, who fronted 80's rock band Goanna, was awarded for his work as a singer songwriter, his commitment to indigenous musicians was highlighted.
Tonya McCusker, the wife of WA's former Governor, was awarded for her charitable and philanthropic work, particularly with children.
Former Barnett government minister Norman Moore was acknowledged for his long political career.
Among the many Australia's honoured with an medal of the Order of Australia (OAM) was Warrant Officer Stuart O'Brien founder of DEFGLIS, the organisation that supports LGBTI service personnel.
Entertainer Eddie Storm, who is still performing in his '80s, was also awarded an OAM.
Basketball player Andre Vlahov was awarded for his service as an athlete and sports administrator, and actor Samuel Johnson was acknowledged, his significant charity work raising funds for cancer research and support was highlighted.
OIP Staff