Australian Christian Lobby calls for Perth drag story time to be cancelled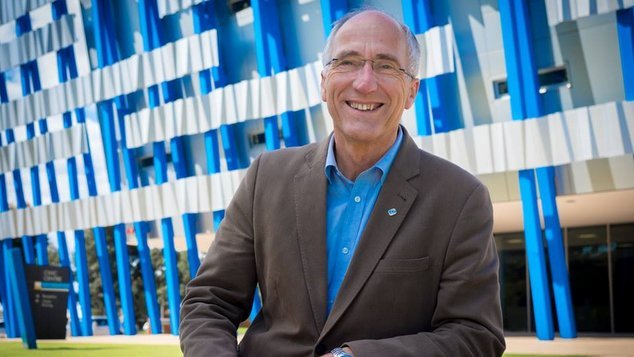 The Australian Christian Lobby is demanding the City of Perth cancel a Drag Story Time event scheduled to take place in the city's library on 13th November.
The groups Western Australian Director, Peter Abetz, said the event was designed to normalise homosexuality and "transgenderism" and targeted young children.
"There is no place at a family-friendly public library for sexualising children and gender ideology indoctrination," Abetz said, "These events target little children to normalise transgenderism and homosexuality."
"There is strong evidence that premature sexualisation is likely to be detrimental to child health and development, particularly in the areas of body image and sexual health. All this will do is activate more cases of suspected gender dysphoria,"Abetz said, "Why can't we let children be children? The ACL calls on the City of Perth to cancel this event."
"To complicate matters, the City of Perth has been suspended since March 2018, so it is currently governed by three Commissioners," Abetz said in a media release, "These Commissioners are ultimately responsible for the activities in the City, and they need to deem Drag Queen Story Times to be unacceptable and inappropriate for pre-schoolers."
Abetz is a long time campaigner against marriage equality and LGBTIQ+ rights. He was previously the Liberal MP for the seat of Southern River and is currently the Deputy Mayor of the City of Gosnells.
The Australian Christian has a long history of objecting to Drag Queens performing outside of nightclubs and has previously campaigned against drag performers appearing in Sydney's George Street Mall during Sydney's Mardi Gras celebrations.
At the organisation's recent National Conference the Queensland Director Wendy Francis spoke out against drag performances comparing it to the racism of blackface.
"Drag Queens reading to children in libraries are actually promoting a danger ideology to children, including the introduction of sexual concepts." Francis said describing drag as "offensive".
Local performer and poster-girl for the event, Perri Oxide, says she was shocked when she was made aware of the calls from the ACL.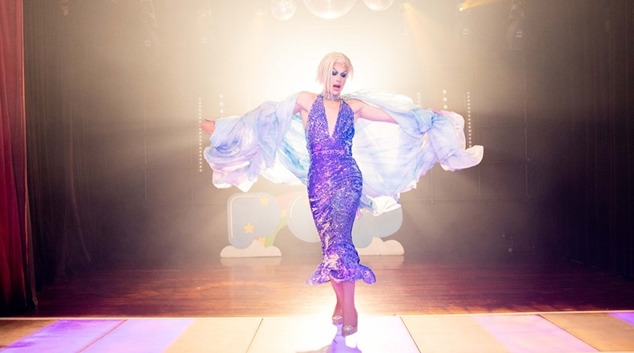 "I had just finished doing some volunteer performing at a local aged care home with a gaggle of other queens, all giving our time on a Monday. I was sent this 'article' by a fan, on Instagram, as we were leaving the event and to say I was gagged is a touch of an understatement," Oxide told OUTinPerth.
"I'm a drag queen, so being over-dramatic is in my contract, but honestly at that moment, I felt shattered. Especially after being on such a buzz after entertaining a group of people that were so excited, so grateful and being responsive! Just to have this murky, self-important, unholy, weak as water 'article' thrown all over it."
"My main goal and job is to entertain, be funny and look absolutely gorgeous, in any situation I'm put into. I'm a trained performer and have worked on Perri and her entire character for 5 years."
Oxide was previously targeted by conservative groups in 2018 ahead of a different appearance at Drag Story Hour at Maylands' Rabble Books & Games. Oxide says she thinks it's important to participate in these events to show young LGBTIQ+ people that they have a place in the world.
"I wish when I was younger, there was a sparkly, bubbly, adorable drag queen to look up to or just to see so that I could understand that was another way of living, or see there's a colourful world out there, beyond what you're taught in school."
"So if they want to use scare tactics and buzz words and photos that don't apply to the situation to try and intimidate, go for it. It's gonna take take more than a bucket of ACL drivel to melt this witch!"
A spokesperson for the City of Perth said they consider it important to foster an inclusive community where all people in our diverse population feel welcome."
"The decision to host Drag Queen Storytime was made in an effort to promote inclusion and diversity among a young audience."
"The City also understands this event is not for everyone, which is why it is a separate event from the library's standard Storytime."
"No one will be attending who has not actively chosen to attend. In addition, all parents or guardians join their children at the event."
"Furthermore, the City of Perth is a long-time supporter of PrideFEST, having sponsored the event since 1999. In July this year, the City approved a two-year sponsorship of Pride WA for PrideFEST events in 2019 and 2020 as part of ongoing support for the LGBT community."
"The November Drag Queen Storytime will be the second to be hosted at the City of Perth Library. The first was run during LGBT Pride month on Wednesday 26 June 2019 and it was fully booked."
"Following the event, the City received positive feedback and had requests to host more Drag Queen Storytime events."
The Australian Christian Lobby was contacted for additional comment. 
Leigh Andrew Hill 
---