Australian Medical Association backs marriage equality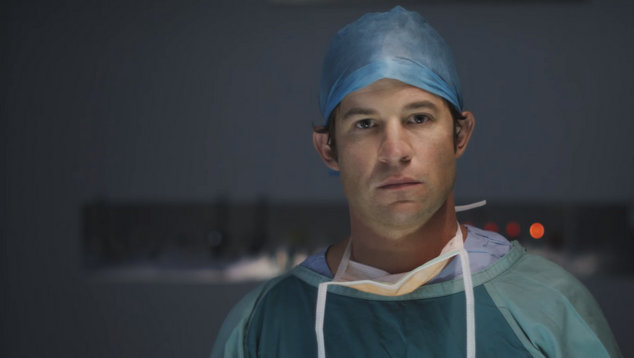 The Australian Medical Association (AMA) has added its voice to the many groups calling on the Turnbull government to legislate for marriage equality.
Today the AMA will issue a new policy statement declaring that excluding same-sex couples from marriage has significant mental and physical health consequences and contributes to high suicide rates among LGBTI people.
The head of the association Dr Michael Gannon has written to both the Prime Minister Malcolm Turnbull and Opposition leader Bill Shorten, urging them to treat the issue in a bi-partisan manner.
Dr Gannon said discrimination has a severe impact on mental health and physiological health.
"Discrimination has a severe, damaging impact on mental and physiological health outcomes, and LGBTIQ individuals have endured a long history of institutional discrimination in this country," Dr Gannon said.
"This discrimination has existed across the breadth of society; in our courts, in our classrooms, and in our hospitals.
"Many of these inequalities have been rightly nullified. Homosexuality is no longer a crime, nor is it classified as a psychiatric disorder. The 'gay panic' defence is no longer allowed in cases of murder or assault, and same-sex couples are allowed to adopt children in most jurisdictions.
"However, LGBTIQ-identifying Australians will not enjoy equal treatment under Australian law until they can marry.
Dr Gannon said it was time for the deferal government to act and legislate for marriage equality.
"It is the AMA's position that it is the right of any adult and their consenting adult partner to have their relationship recognised under the Marriage Act 1961, regardless of gender.
"There are ongoing, damaging effects of having a prolonged, divisive, public debate, and the AMA urges the Australian Parliament to legislate for marriage equality to resolve this."
The Equality Campaign welcomed the support of the Australian Medical Association.
Alex Greenwich Co-Chair of Australian Marriage Equality Alex Greenwich said the AMA statement highlighted the reasons why the government should treat all citizens equally.
"The AMA's support for marriage equality highlights the important health and well being benefits of treating all citizens equally and fairly," Greenwich said.
"Doctors know from first hand experience the tragic consequences in medical emergencies that come from the lack of equal legal recognition of same-sex partners.
"We hope their support sends a strong message to our parliamentarians that delivering his reform can only be good for Australia, and continued delay is cruel and unnecessary.
"It is great that the AMA has joined other leading national health organisations including Beyond Blue, Headspace and the Australian Media Students Association in supporting this straightforward reform," Mr Greenwich said.
Co-Chair of Australians for Equality (A4E) and Director of Advocacy at the Human Rights Law Centre, Anna Brown said too often LGBTI couples faced discrimination through service providers not understanding the law.
"Unfortunately it's all too common for service providers such as hospitals to ignore or misunderstand the law and deny same-sex partners recognition as next of kin or beneficiaries.
"It is often at the worst of times that same-sex couples face problems being recognised as next of kin. In times of tragedy when families are dealing with sudden illness or injury, same-sex partners shouldn't face the indignity or embarrassment of 'proving' their relationship to officials.
Brown said the government could remove the discriminatory practice by allowing same-sex couples to wed.
"Marriage equality will ensure same-sex couples have the comfort and security of knowing their relationship is recognised in the eyes of the law, and removes any need to satisfy the evidentiary requirements of a de facto relationship.
"Same-sex or gender diverse couples in de facto relationships, married overseas or registered with state based schemes face varying degrees of recognition and protection depending on what where they live or travel to. Reforming the Marriage Act would ensure the certainty of legal recognition would be available to all couples on an equal basis everywhere across the country.
"LGBTI Australians should have the same opportunities for love, commitment and happiness as everyone else," Anna Brown said.
The news has also been welcomed by just.equal.
"I congratulate the AMA on its support for marriage equality." said spokeman Ivan Hinton-Teoh.
"The AMA has highlighted what we have known for many years – legal inequality leads directly to poorer health outcomes for LGBTI people.
"If this Government cares about the health and wellbeing of LGBTI Australians and their families it will allow a free vote so marriage equality can pass straight away."
Long time marriage equality advocate, Rodney Croome, said the AMA had highlighted why a plebiscite was not an option for Australia.
"The AMA's concern about the health of LGBTI Australians is a reminder that we should never go down the path of a plebiscite.
"The poorer health outcomes caused by existing legal discrimination would be exacerbated by the discriminatory and stigmatising statements we would see during a plebiscite." Croome said.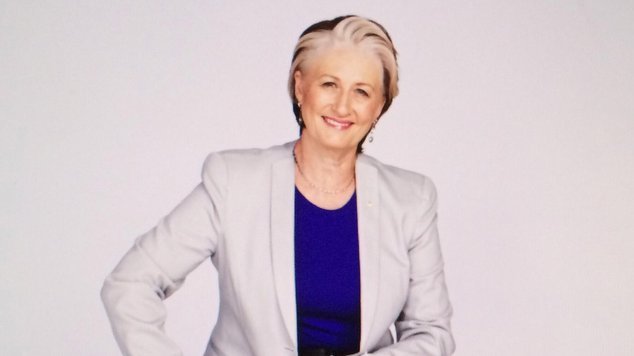 Professor Kerryn Phelps, who is a former head of the AMA and passionate marriage equality campaigner, told The Sydney Morning Herald that it was time for the government to take action.
"I don't think the religious, cultural right-wing conservatives now have anywhere to hide. There is no excuse for delaying this any further. The medical profession has carefully considered the health consequences of continued discrimination and made an emphatic statement that it should end." Professor Phelps said.
"I think politicians now have a duty of care to the community to make sure marriage equality is introduced as soon as possible."
OIP Staff