Azealia Banks apologises for PrEP rant, says her comments were "insensitive"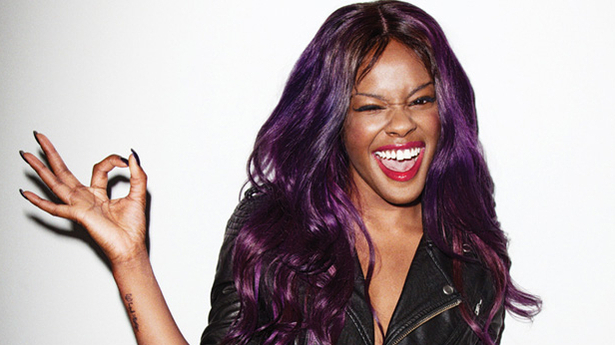 It's possible that Azealia Banks is now more famous for her inappropriate public comments and subsequent apologies than her music career.
The opinionated performer recently delivered a rant about people who use pre-exposure prophylaxis treatment (PrEP). The once a day medication stops people contracting HIV and has been credited with triggering a downwards trend in new infections around the world.
A few weeks ago Banks launched a rant of commentary on the medical treatment after Frank Ocean launched a club night in New York called PrEP.
Banks suggested that people taking the medication had problems with sex addiction and said people on the medication were still becoming HIV positive.
"There's no reason you need to have a fucking pill so you can just fuck whoever you wanna fuck," she said.
"The boys are still getting HIV. The girls are getting fucking renal failure. They're getting liver fucking failure, they're getting anal warts, they're getting anal cancer, OK? That's a fucking death trap."
"And for that dumbass n*gga Frank Ocean to sit up there and fucking promote that to y'all gays like that's something that y'all need? It's evil. And he's probably getting paid.
"Y'all stay off that fucking PrEP." Banks said in her rant.
After some consideration she's now walking back her comments. Yesterday she posted an apology to her Instagram page.
"Hey guys, so…. a few weeks ago I went on a rant about Pre exposure prophylaxis meds and I am just doubling back to say I'm sorry.
"It's not my place. It was extremely insensitive.
"Who cares if I meant well, that wasn't the way. I'm really really sorry." Banks said.
It's not the first time the singer has apologised for her online comments. Back in 2016 she issued an apology for her frequent use of gay slurs.
OIP Staff
---