Barnaby Joyce: Nobody has really been insulted by marriage debate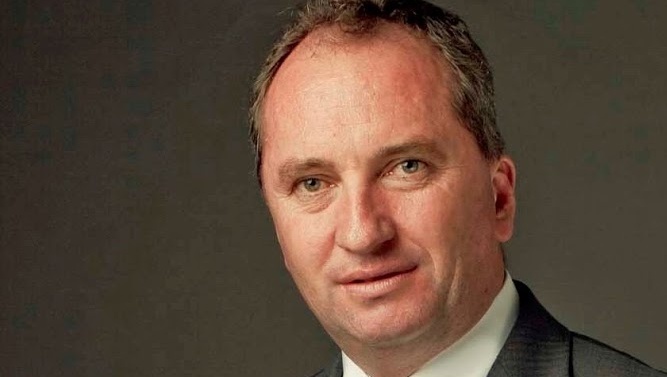 Deputy Prime Minister Barnaby Joyce has dismissed concerns about the mental health of the LGBTI community in relation to the government's proposed plebiscite on marriage equality.
Speaking to ABC radio this morning Joyce said nobody had been insulted by the debate over marriage equality.
"The idea that this will cause a huge ardent debate – there is already a debate" Joyce said.
"I don't see anybody's been assaulted or killed, or even really insulted".
"I believe and respect the Australian people's capacity to have that debate. And later on we will want them to have the same debate when it comes to indigenous recognition."
Last week indigenous leaders raised concern that the tone of the marriage equality debate would have a negative effect on the planned referendum on indigenous constitutional recognition. The referendum is planned for later in 2017, while the government hopes to hold a plebiscite on marriage equality in February.
Joyce said that the Labor party had taken the proposal of a free vote in parliament to the election and the Australian people had rejected the proposal preferring the government's plan of a plebiscite.
"The result of the election was that we won. Overwhelmingly at the time that was supported by the Australian people." the Deputy Prime Minister said.
Labor's Shadow Minister for Equality Terri Butler  told The Huffington Post that Joyce was out of touch.
"I think he has no idea about how hurt people are already feeling in the relation to the fact that their relationships are being openly debated and whether or not they should have the same status as other people is being openly debated."
"Whether or not they are really equal to other people is being openly debated and whether or not they make as good parents as other parents is being openly debated."
OIP Staff