Barry Humphries equates transgender identities to "self-mutilation"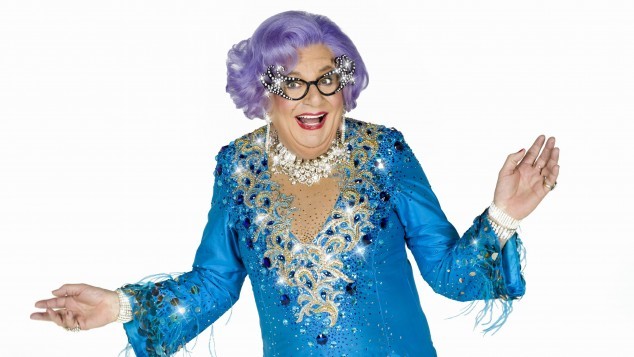 The man behind Dame Edna Everage has thrown his support behind feminist author Germaine Greer, who has been under fire for a series of transphobic remarks.
In an interview with the UK's Telegraph, Humphries bemoans contemporary political correctness as "new puritanism".
"You can't describe the world as it is anymore," Humphries said, "You get jumped on."
Humphries, who has made his name as a female impersonator and comedian, told the Telegraph he agrees with fellow expatriate Greer's stance on transgender people, specifically Caitlyn Jenner.
"You're a mutilated man, that's all," he told the paper, "Self-mutilation, what's all this carry on? Caitlyn Jenner – what a publicity-seeking ratbag."
"It's all given the stamp – not of respectability, but authenticity or something. If you criticise anything you're racist or sexist or homophobic."
The 81-year-old has refused the title of drag queen/performer throughout his career, insisting his work as Dame Edna was 'female impersonation'.
OIP Staff