Beccy Cole: Great Women of Country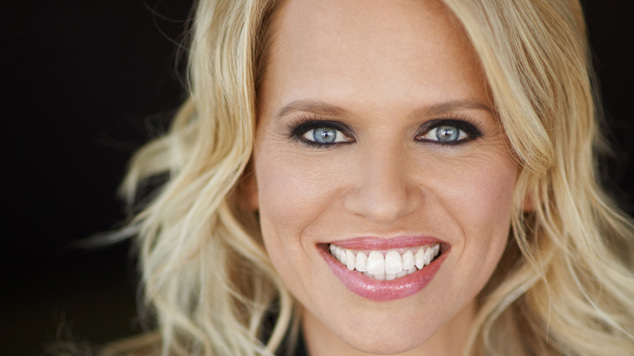 Beccy Cole has teamed up with Melinda Schneider to record an album filled with classic country songs by female singers. The pair are set to tour around the country and will be heading to Western Australia in March.
The project is one of several that Cole has coming up in 2015 including the release of her autobiography and a new solo album. Cole took a moment off from her hectic touring schedule to chat to OUTinPerth.
The project is one of several that Cole has coming up in 2015 including the release of her autobiography and a new solo album. Cole took a moment off from her hectic touring schedule to chat to OUTinPerth.
I was listening to your new album this morning – when you put all these songs by women together, it highlights that country music has long been a place for really strong women.
It is, it definitely takes me back in time. A lot of those songs were old when I was born; they just stand the test of time I think. Someone like Loretta Lynne used to say in this business you have to be first, different or brilliant and I think a lot of these women we're listening to are absolute firsts.
Did you notice any themes amongst these artists work?
I think so. I think there's a strength of character that comes through in Dolly Parton and Linda Ronstadt and Tammy Wynette and Emmylou Harris – there's a strength of character that I didn't think prevailed as much in other genres. In country music, they were listened to – they MADE themselves listened to. Someone like Loretta Lynne came along with a bunch of kids and started telling stories about her life and being a coal miner's daughter. She touched on subjects like the pill and stuff like that… People didn't talk about that stuff back in the '60s, like I said before they were firsts.
It was interesting, as I listened I thought I know this one, its Dolly Parton or Patsy Cline, and there were a few names that I was not so familiar with but when I actually listened I realised I do know the songs.
It depends how entrenched you were, or how much you were spoon-fed Country music as a kid … and I was. My mum was a country singer and so is Melinda's mum, so I suppose we had that in the household as kids and that's what we thought music sounded like, and we thought everybody's mum was a singer too, I remember thinking that was what mums did for a living.
How did you and Melinda Schneider team up?
I remember meeting Mel when I was a teenager when I first moved to Sydney, when I first drove over in my Datsun 120Y and I went and saw this mother/daughter duo and I thought, "Wow I sing with my mum as well, that's really weird" and I was certain we'd be friends one day and we certainly have been for a long time. We've threatened to work together but it's never happened until now but Mel had this idea and I thought, 'Yep, I'll go with that'.
Do you think you're more exposed to country music if you live in the country?
Possibly? The irony there is that I'm from Adelaide and Melinda's from Sydney so it doesn't really work in that sense, but I think that a lot of people in rural areas relate to that kind of music, but that doesn't mean you can't live in the city and love it, especially a lot of these amazing women that we pay tribute to on this record.
Is there pressure as a country artist to crossover and enter the mainstream market?
I think there might be and I think I felt that a little bit when I was younger but I can honestly say that I don't give a rats ass about that! I just do what I love. If somebody outside of country music is listening then that's great, but I don't go fishing in the main stream.
Do you have plans for some of your own material in the future?
I have! April 10 to be exact. I got inspired, I have an autobiography coming out in March as well and I got really inspired writing that and doing these old songs with Mel and I thought I'm really ready to write a bunch of new songs. I didn't want to wait; I didn't want to let the grass grow for too long. That album is called 'Sweet Rebecca'.
Are you Sweet Rebecca?
I guess I was as a kid. Gathering the pictures for the autobiography, I found some where I looked so young and so sweet and so naïve and I wrote a song kind of to myself that says "you've got a lot to learn young lady!"
'Sweet Rebecca' will be your first music since you came out, has coming out changed the way you write music?
I think it's changed what people are thinking when they listen to the songs, because I think a lot of people went back when I came out and worked out what I meant… It's different I guess, if it's a love song and you realise I'm singing about a woman rather than a male but I suppose that's about different perceptions.
It's changed the freedom I have when I write, I've always been a very literal kind of writer, I think we all are in singer/songwriter land… see truck, say truck… It's not a look for the hidden meaning type of thing. I certainly feel a sense of freedom with the book and writing and obviously, having come out publicly two years ago, I'm just a much better person for it… I didn't know that there was anything wrong, but now I'm better.
Were you surprised by any of the reactions when you came out?
I was pleasantly affected. I was worried… I suppose that's the only reason you stay in the closet, because you worry about what people think.
Even though I was out to my family, and everybody around me… and the several thousand women I'd slept with (she laughs), it wasn't until I came out publicly that I realised how freeing that is.
I did it for several reasons, firstly because I wanted my son to know that we live in a world where we can be ourselves and I think that's one of the most important lessons as a parent that you can teach your child, and I wanted to have that sense of freedom but I also wanted people in regional Australia that are gay to feel like they're not alone and if I'm a country singer that they admire and they like, that might kind of make them feel better.
I certainly know how great I felt when Magda Szubanski came out, it just made me feel validated as a person that somebody else could go on TV and go "it's okay! It's cool!" I still get letters, and I have thousands, from people in regional Australia thanking me for doing that. It's so important; we are a community that's not just in the cities.
Beccy and Melinda: Women of Country is at The Regal Theatre on March 3rd, before heading to Mandurah, Bunbury and Albany. Get all the details at www.beccycole.com
Graeme Watson