The Best Musical of the 20th Century: WAAPA does Carousel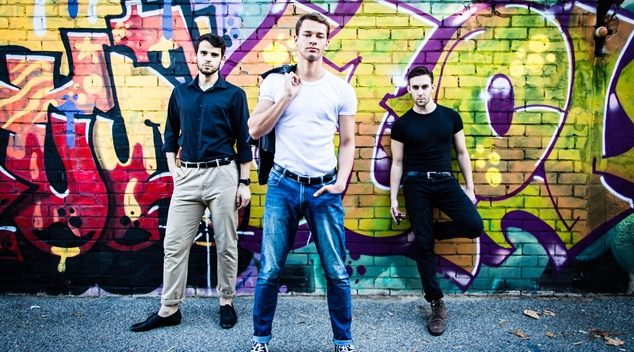 Time magazine bestowed the 'Best Musical' tag on Carousel, writing that Rodgers and Hammerstein "set the standards for the 20th century musical, and this show features their most beautiful score and the most skillful and affecting example of their musical storytelling".
The classic musical Carousel will be at the Regal Theatre from 16-23 June, starring WAAPA's 2nd and 3rd Year Musical Theatre students.
Carousel tells the story of the tragic romance between a troubled carnival worker and the young woman who gives up everything for him.
It boasts some of the most powerful music ever written for the stage, including If I Loved You, June is Bustin' Out All Over and the immortal You'll Never Walk Alone.
Justin Langley (Dusty – The Musical, Loving Repeating) who has been brought in to direct the project, describes how he and visiting guest choreographer Cameron Mitchell (Big Fish, Calamity Jane) have chosen to update the setting from the traditional 1870s to 1969, in the hope that the show's depiction of love "in all its messy dysfunction" will resonate with a contemporary audience.
"We're working towards creating a Carousel for a new generation, one that's a little darker, a little edgier and a little more relevant to our current social climate of #metoo," explains Langley. "If you only know the film, then prepare yourself for a very different ride!"
Langley, who returns to WAAPA after directing its previous sold-out seasons of Legally Blonde in 2015 and last year's high-octane 42nd Street, describes how he and Mitchell are enjoying working with the Academy's current crop of triple threat performers in its biggest annual production.
"We're loving the enthusiasm and talent of the WAAPA cast who are diving headfirst into reimagining this brutal love story," he said.
"We certainly have some world-class voices singing some of musical theatre's most famous songs, so the audience is in for a real treat."
Carousel hits the Regal Theatre this June. For tickets and more information, head to the WAAPA website.
Image credit:- Kathy Wheatley