Beth Yen: DJ International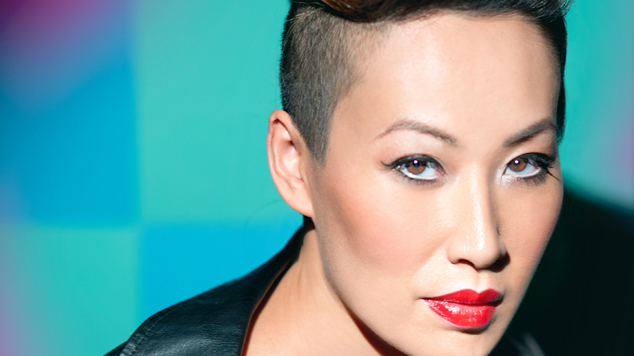 DJ Beth Yen has just returned from three months spinning tunes in Europe and Ibiza. Now she's about to smash the decks and get the street dancing for The Court's White Party at this year's Pride. The UK-bred Sydney DJ caught up with OUTinPerth to chat about what she's loving right now and what we can expect from her upcoming EP.
You've performed all over Australia, the UK and had a residence in Ibiza. Where's your favourite place to perform?
Err…let me have a think about that for a moment…Ibiza 
How has your approach to DJing evolved after playing gigs in Ibiza? Have you taken on any new styles?
I think it's important to not be stuck on one genre. Whilst in Ibiza I grew to really like elements of Techno and the fresh House sounds that were being played this season.
You've performed alongside some huge names: Diplo, Afrojack, Skrillex, who stands out for you?
Steve Aoki, Benny Bennassi & Skrillex back 2 back one night at Pacha has to be the stand out for me. The energy between them and the way they interacted with the crowd was just incredible to watch.
What inspired you to start creating your own music?
It's the same reason why I started DJing, it's for the love of music and creating my own sound felt like the next step for me to progress organically. I also wanted to contribute to the dance music scene.
What can we expect from your upcoming EP?
You can expect upfront House music with elements of Tech House & Techno with a dash of Hip Hop attitude.
What do you enjoy about performing at LGBT events and clubs?
The crowd are generally friendlier and they just want to have a great time so the vibe is awesome.
What are you looking forward to about playing at The Court on Pride night?
I had a blast last time I performed at The Court the crowd were very receptive. It being Pride night I expect the energy will be electric.
Catch Beth Yen DJing in the Winter zone at The Court's White Party on November 22nd from 7.30pm.
Sophie Joske