Beyond Blue to Sponsor Mardi Gras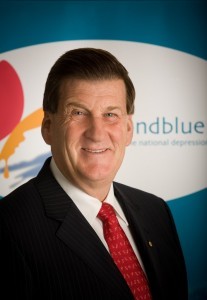 Mental Health advocacy organisation beyondblue has been annouced as a new sponsor of the Sydney Mari Gras with an invitation extended to beyondblue chairman Jeff Kennett to join the march in 2013.
The new partnership is the first time beyondblue has sponsored the well known Sydney LGBTI festival. Previously the mental health organisation has been criticsed for not responsing effectively to the mental health needs of gay, lesbian, bi sexual and trans* people.
The organisations chairman, former Victorian Liberal Premier Jeff Kennett was heavily criticised when he wrote an article suggesting that children were better off with a mother and a father, but has since changed his views and become a supporter of marriage equality.
In an interview with Sydney Morning Herald Mardi Grad Co-chair Peter Urmson acknowledged the Mr Kennett had caused controversy in the past but was confident that the organisation and it's chairman would be embraced by the LGBTIQ community saying,
'I think it's a real sign of leadership when somebody can acknowledge that they can change their position'.
The 2013 Mardi Gras campaign in Sydney will take place on Satuday March 2, 2013