Bianca Del Rio is Flying High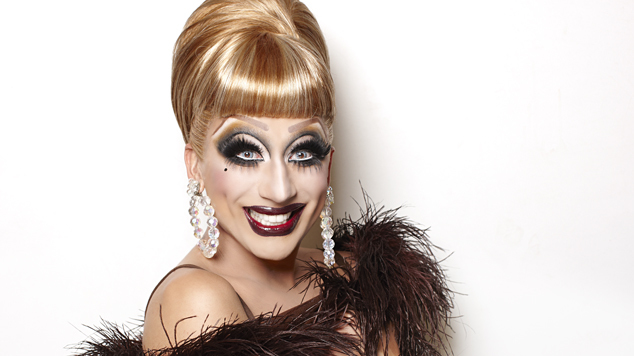 It's been eight months since Bianca Del Rio won season six of RuPaul's Drag Race' but she still hasn't left the spotlight.
The queen with the razor sharp tongue has been preparing to make a film, taking a turn in musical theatre and spraying her acid wit onto audiences in very corner of the globe.
In a rare stopover at home on a freezing New York night, Del Rio caught up with OUTinPerth and paused to reflect on her sudden rise to fame.
"The past few months has been blessing on top of blessing and I think I haven't been able to wrap my brain around all of it yet, because I've been travelling so much and kind of going there and everywhere that I have nothing to bitch about. Other than the cold, I have nothing to complain about. It's been an amazing journey." she said.
Del Rio first toured to Perth in September last year and was in such high demand she had to schedule an extra performance, fitting two high energy performances with audiences and jokes aplenty alongside meet and greets with her keenest fans. In early March she'll return to our shores with a brand new comedy special.
The performer explained that her new hour-long show will give audiences an opportunity to see her flex her muscles in an environment very different from her nightclub appearances.
"With my appearances is more or less, I just come in like a loaded gun and just go at it, there really isn't much structure to what I do when I'm out there because the audience gives you so much information and so much material.
Usually they have a couple of cocktails, and normally they're in a bar, standing around, whereas with my show, it's more or less, you get to sit back and actually understand what has shaped my hate [laughs] into the way it is. I get a chance to tell more stories about myself, in my life that you probably didn't know from Drag Race. And I try to keep a structure to the show. I mean there's lots of ad libs and free moments but basically it gives you more insight into who I am and how I turned out to be the way I am."
"As far as being a drag queen for this show in particular there's not many bells and whistles happening, there's me onstage, just doing stand up, who happens to be in drag. So it's not so much a drag show, or a feast for the eye, where I'm changing costumes and creating new things, it's literally a stand up comedian who happens to be in drag."
One of the things that sets Bianca Del Rio apart from other 'Drag Race' alumni is that she's an insult comedian by trade. For her, comedy is a passion that has always gone hand in hand with drag.
"It all happened at one time. I think I definitely had a flair for fashion and drag and costume and wigs and all that beforehand, and I'd also experienced theatre and been an actor so being in front of an audience is not scary for me."
Del Rio recently returned to her theatrical roots in a production of 'The Rocky Horror Picture Show' alongside fellow 'Drag Race' contestant Courtney Act and judge Michelle Visage. Del Rio enjoyed bonding with her cast mates and will be featuring her former competitor as a special guest on her Australian tour.
"Shockingly, most people don't know, but we're actually very good friends. I know a lot of people say that and they go 'Oh, really?' but we actually are and when we're together we actually complement each other in a very good way.
We're complete opposites in many visual ways, but we kind of compare it to a Julie Andrews, Carol Burnett situation where we are what we are, but we do complement each other and we do get along."
On 'RuPaul's Drag Race' Del Rio enjoyed a reputation as a "hateful bitch" with a heart of gold. It's clear from her live performances that her notoriety precedes her, and she is widely beloved for her ability to ruthlessly tear people to pieces.
At a typical Bianca Del Rio show, audience members will be gleefully jumping for an opportunity to get torn down by the lady herself. According to Del Rio, the secret to dishing it out is being able to take it.
"Any time somebody's got something hateful to say to me, I love it. Because you just never know! I mean how silly it is, that I'm a man in a wig and people are concerned about something I'm saying. It's jokes, it's comedy and the jokes started when I started putting on makeup, you know. It's not that serious."
Bianca Del Rio's Comedy Special as at the Astor Theatre at 9:15pm on March 4th.
Tickets available from www.showticketing.com.au
Sophie Joske