Bibliophile: Astra Somnia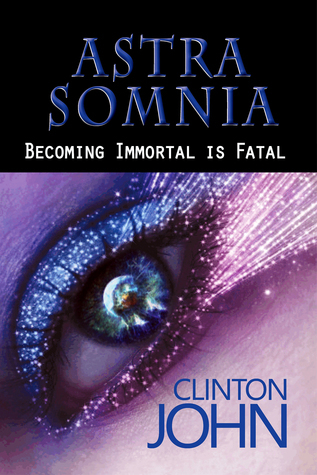 Astra Somnia
by Clinton John
Tommy's mother Katherine is 86 and as her light fades, she instructs her son to bring her journal to the hospital. She had started to write it in 1939 when she was a teenager, after she had watched the spirit of her Uncle Justin escape from his coffin. Still struggling with the death of his wife seven years previously, Tommy reads his mother's journal and is intrigued by her insights and imaginings of the celestial balance of things.
A massive science fiction fan, local author Clinton John has constructed a cosmos where the stars themselves are alive and everything on our planet was originally a dreaming baby star. In order to gain the necessary skills to survive as a star, each mind is grown on Earth as a plant, animal or human. It is an intriguing, highly descriptive jumble of cosmological and philosophical flotsam with definite Buddhist leanings.
"Red dwarfs, Blue giants, Black holes … they're all sentient, conscious beings. A vast and vibrant stellar society, with individuals filling the heavens with bodies of light that last for billions of years." At the centre of this universe is a reluctantly pregnant Red Dwarf, Carols in Sequins, who has to become a binary, but her Brown Dwarf needs more than physical mass in order to turn Red. She has to nurture a mind capable of coping with life in the heavens.
Whilst I could attach myself to snippets of familiar theories, I did find it difficult to make the quantum leap onto the universe of Carols in Sequins and Nativity of Diamonds. Being human, I was interested in who Uncle Justin really was and Katherine and Tommy's journeys as they began to see things from the perspective of eternity.
Astra Somnia is a surreal escapist fantasy that titillates with the possibilities that afterlife might provide and allows the reader to meditate on something larger that our miniscule lives for a while.
Astra Somnia by Clinton John is available for purchase from Amazon. Find about more about the book at its website.
Lezly Herbert
Read more book reviews in our Bibliophile section