Bibliophile | Helen Hoang's 'The Bride Test' is a delightfully rocky rom-com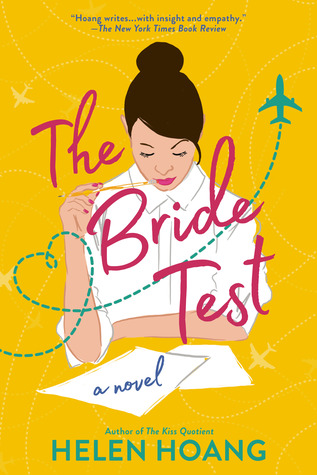 The Bride Test
by Helen Hoang
Allen & Unwin
Esme Tran cleans guest rooms and public bathrooms at a Ho Chi Min hotel. It is in one of these public bathrooms that she meets a woman who has returned to Vietnam from her present home in California to search for a young woman to bring back to America to marry her son.
Esme's green eyes give away the fact that her father, who is unaware of her existence, is actually American. Having been brought up by her mother and grandmother, Esme thought she'd do better than her mum. But after falling for the school playboy, she managed to follow in her mother's footsteps almost exactly and works to support her daughter Jade as well as the rest of her family.
It is a tempting offer from the rich foreign woman to marry her handsome university-educated son, but there has to be a catch. Khai Diep doesn't want to get married but he has promised his mother to play fiancé for three months if she will never try to match-make him again. The real obstacle is that Khai has difficulty with life's larger emotions like love and grief as his autism means that he processes emotions differently.
Khai also thinks that he doesn't need any more women in his life which already has a mother, a sister and "a bazillion aunts and girl cousins to send him on senseless errands, harass him about his clothing choices, and tell him to get his hair cut". He certainly doesn't want a strange woman living in his house for the summer. "His house was his sanctuary, the one place where he could escape people and just be."
Hoping for a better life, Esme decides that she has to completely change who she is. The cleaner becomes the accountant and the 'nice girl' tries to become the seducer even though she feels that she will be punished for all eternity for being so duplicitous. Meanwhile, Khai's sister has given him rules for being with a girl, but he is having trouble with number 6.
Author Helen Hoang read her first romance novel in year 8 and has been addicted ever since. Diagnosed with Autism Spectrum Disorder (previously known as Asperger's Syndrome) in 2016. Like her first romance novel The Kiss Quotient, this delightfully rocky rom-com gives many insights into the different ways that people connect and the obstacles some have to overcome.
Lezly Herbert
---