Bibliophile | Hidden histories uncovered in mysterious 'Echo Lake'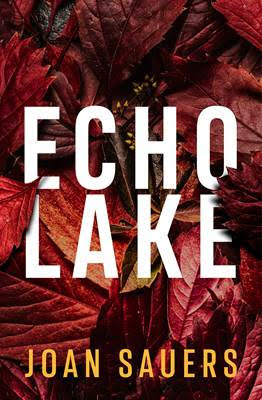 Echo Lake
by Joan Sauers
Allen & Unwin
It was a small dark house in the middle of nowhere that needed a shitload of work to be done to it. But to recently divorced historian Rose McHugh, the house in the Southern Highlands, two hours from Sydney, it was a cosy escape from her previous life in the city.
There were many places to go for walks with her dog, the local town had some great pubs and cafes and most of the people seemed friendly. Of course there was always going to be one hot-head to ruin the tranquillity and put everyone on edge.
Her son Sam and his boyfriend were both in England studying archaeology and Rose knew he would be thrilled to know that she had found an undeveloped roll of 35mm film (from when cameras used real film) when digging in her new yard.
Curiosity gets the better of Rose and she has the roll of film developed. When one of the photographs turns out to be of a woman in her late twenties who disappeared six years previously, Rose finds that she wants to know more about the mystery woman.
Like archaeologists and historians, the police are now working to unearth clues from the past to solve the woman's disappearance, but they are not getting very far. In a place that is not far from the Ivan Milat Backpacker Murders, it seems that the beautiful scenery might be hiding yet more dark sins.
Danger lingers in the background. Echo Lake, for example, doesn't actually have any water in it and is rumoured to be the place where there was a mass slaughter of Aboriginal people. Whatever happened there, Rose gets a chilling feeling when near it.
She also gets those chills when visiting one of her new friends, so she could be in danger as her curiosity accidentally leads her to get closer to a killer. Of course, it doesn't help that she binges on British murder mysteries and goes for walks while the bushland is covered in mist, but nothing is going to stop her uncovering hidden histories and putting ghosts to rest.
Lezly Herbert
---

You can support our work by subscribing to our Patreon
or contributing to our GoFundMe campaign.