Binary encourages parents to spy on teachers and ban books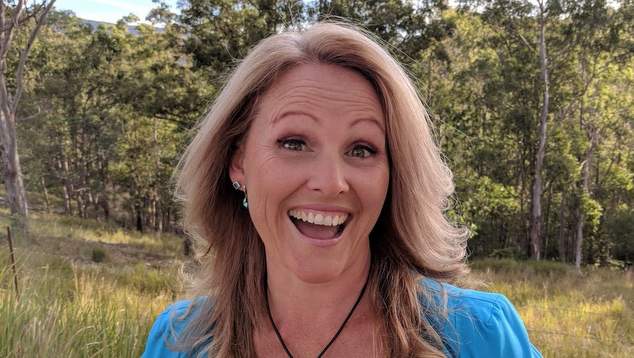 Anti-transgender organisation Binary have released a digital version of the information pack for schools. Directed at parents and P&C groups the info pack encourages parents to spy on teacher's social media profiles and campaign against books featuring transgender youth.
The info pack was launched back in August by One Nation's NSW leader Mark Latham. Initially, the organisation headed by Kirralie Smith, sent 500 of the physical packs to schools in New South Wales, but they've now made it available in a digital format via their website.
The info pack says "the rainbow brigade" have bullied parents into silence and left schools full of unsafe and reasonable practices. The info pack is described as a resource for parents who are opposed to suggestion that gender is fluid.
Binary encourages parents to keep an eye on teachers and monitor what they do and say on social media.
"Take screen shots of anything posted by the school or teachers on social media that relates to this issue. That way, if it's deleted (it happens!), you have proof." the info pack advises, before requesting any comments made by teachers be sent to the organisation.
The info pack also has a list of books that they'd like to see removed from libraries, including Jo Hirst's children's book The Gender Fairy. Also on the list is Theresa Thorn's It Feels Good to Be Yourself, Brook Pressin-Whedbee's Who Are You: The kid's guide to gender identity, Rae Congdon's GAYBC's, Jessica Hershall's I am Jazz, Alex Gino's George, Susan Kuklin's Beyond Magenta: Transgender Teens Speak out and Katie Rain-Hill's Rethinking Normal.
Parents are also encouraged to read a range of books arguing against recognising transgender people including titles by Ryan T Anderson, Patrick J Byrne, the Australian Christian Lobby's Wendy Francis and American author Walt Heyer, a former transgender woman who de-transitioned and now argues that religion can help people who are transgender.
Parents also encouraged to watch YouTube videos that feature people who; "bear witness to what Jesus Christ can do for those who struggle with gender dysphoria."
To access the info pack you have share your email address with the group and sign-up to regular messages from the group. Once signed up you receive a string of messages asking you help raise money to encourage every state government to bring in new legislation that would allow parents to decide which classes their children can and cannot attend in the school curriculum.
Update 1-10-19 07:30am: Binary CEO Kirralie Smith has responded to OUTinPerth's report saying the description of the contents of the pack is not accurate.
"This is not an accurate reflection of the pack or the campaign," Smith said in a post to the Binary website.
"The resource focuses on the harmful ideology in some schools enabling young people making uninformed decisions and what concerned parents can do about it."
"Transgender regret is real but activists want to silence opposition.  What is there to fear about parents being fully informed?  The pack is an excellent tool for parents who want to be equipped in light of the aggressive gender agenda."
"Binary's campaign is to see parental rights galvanised in Australian law so activists in government and the education system can't keep disregarding us and teaching our kids untruths about sex and gender." Smith said.
Update 1-10-19 010:50am: Binary CEO Kirralie Smith says the team at OUTinPerth are 'poor petals who have their knickers in a knot' in a new video.
In a post on the Binary site Smith published a long post saying LGBTI activists were attempting to taking over the raising of children.
Graeme Watson
---