Blanc de Blanc: Nude & rude with performer Emma Maye Gibson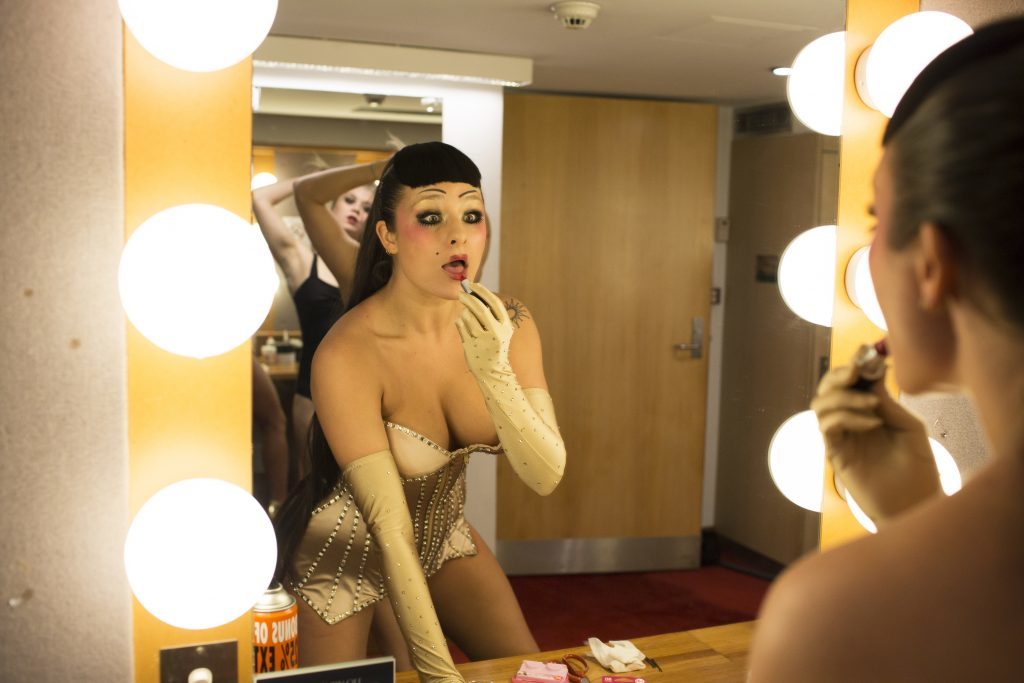 Presented by the creative minds that brought LIMBO to Perth, Strut and Fret are returning to entertain us in spectacular style. Blanc De Blanc combines incredible talents from the worlds of cabaret, circus and acrobatics for an opulent extravaganza that promises a few surprises. Feminist performance artist Emma Maye Gibson bring her special brand of high-camp performance to the Blanc stage, challenging perceptions of the female form. The surreal showgirl spoke to OUTinPerth from Edinburgh Fringe Festival to tell us about the champagne cabaret.
What sets Blanc de Blanc apart from other shows of this kind?
Blanc de Blanc brings together a dynamic cast of cabaret and circus kooks and creatives. It's uniqueness comes from its unashamed celebration of the wild party spirit and the genre smash of dance, vaudeville and burlesque that each artist participates in. Our whole cast moves together – it's a real throwback to classic variety smashed with nightclub spectacle.
Many of us already know you as glorious sex clown Betty Grumble. Do you perform in this show as Betty or will be meet Emma?
Within the Blanc world I am Emma Maye – but I certainly do get my Grumble on.
What can we expect from Emma in the show?
You can expect me to misbehave, rave, extract and project my special brand of sex clownery across the stage. We are nude, rude and professional bubbling idiots.
What's it like collaborating with people whose disciplines are so different from your own?
It's healthy! The best breeding ground for original ideas and motivations comes from mingling with bodies of difference. Each cast member brings their own skill set to the table and we share and influence each other. What the Blanc world holds are not only different skills but a vastness in personality and style. The world is eclectic but the family vibe strong.
What do you look for in a performance?
An authentic and transformative connection to the audience. The heralding of big laughs and light and a sense of solidarity at the end of the play. I want to be transported to a magic place and reminded of our diverse humanity.
Blanc de Blanc is at the Regal Theatre from Thursday September 29th – Sunday October 23rd. Tickets available from Ticketek.
Leigh Hill

Image Credit:- Ken Leanfore