Blue head to Perth for 'So Pop' at Kings Park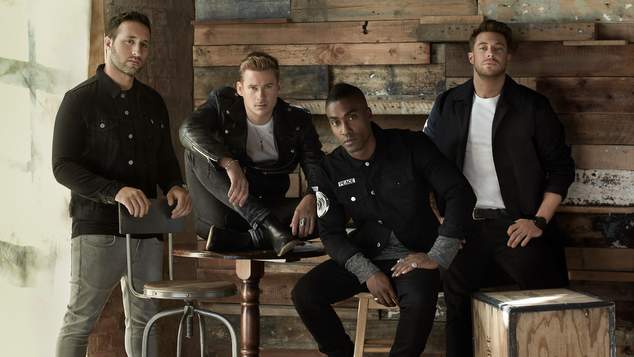 British boy-band Blue burst onto the music scene in 2001 with their massive hit All Rise and over the next few years worked with everyone from Elton John to Stevie Wonder and Lil' Kim. The went on an extended hiatus in 2004, before reuniting in 2011.
The band will becoming to Perth in January as part of the So Pop concert in Kings Park and performing on the bill with Vengaboys, Aqua, B*witched, 2 Unlimited and many other favourites.
Band member Antony Costa told OUTinPerth that singing has always been part of his life, and even though he was a teenager when his music career started for a long time it was something he kept in the background.
"I was a child actor and did a few programs when i was younger here in the UK, but I was always singing, I love singing, but it was like a back-burner thing." Costa said.
He's surprised to find out that Grange Hill, the TV show he got his first big break in was even screened in Australia.
"Did you get it in Oz? Wow! That's amazing, I was about fourteen when I was in that and it was only a small part, but that was my first taste of TV and I loved it" .
As he got a little older and his voice broke he decided to put more effort into being in a band, and luckily the group he formed as now been going for 20 years, nowadays there's nothing Costa loves more than performing alongside Lee Ryan, Duncan James and Simon Webbe in Blue.
While some bands toil away for years before getting noticed, Blue found success quite quickly.
"We released All Rise in May 2001 and radio really liked it and it just went to from strength to strength." Costa said.
Soon the band were touring the world, recording back to back albums, making music videos and working manic schedules. In 2004 they decided to take a break. Costa said he never thought the hiatus would be forever.
"I always thought we'd get back together at some point, even if it was just for one or two gigs, or going back and doing an album. I'm really glad it was the latter, we've been back together since 2011 and loving every minute of it."
There had been rumours that the band were back in the studio recording some new material but Costa told us at the moment the band are happy just heading out on tour and playing the songs all their fans love.
Catch Blue at 'So Pop' in Kings Park on Wednesday 30th January, head to sopopconcert.com for all the info.
Graeme Watson
---