Boney M's Diamond Celebration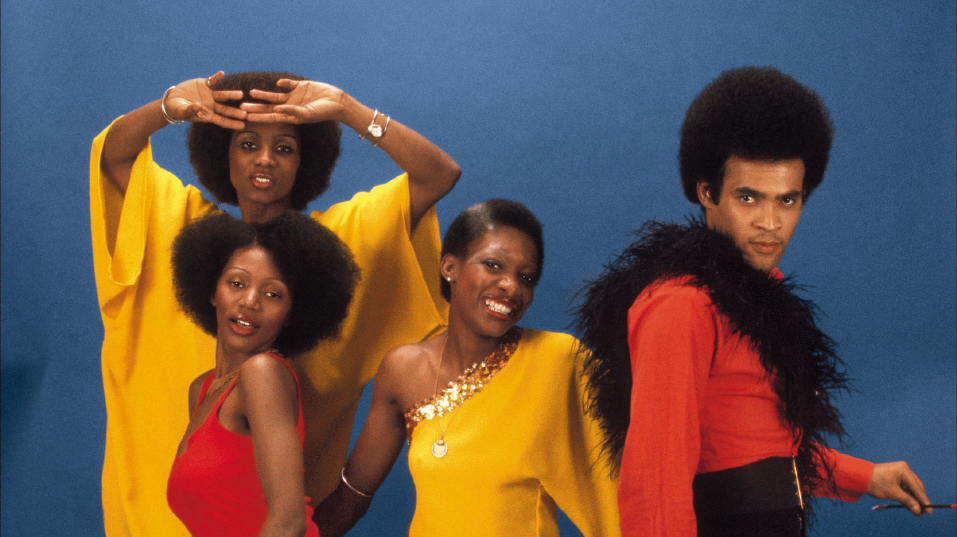 Quintessential Disco band Boney M are celebrating their 40th anniversary and have brought out a giant double CD of their greatest tracks alongside some fresh remixes.
Boney M are one of those bands who have been played at every wedding and 21st party that you've ever been to.
You'd been mistaken for thinking they only had five songs, but there output extends far beyond  the often payed 'Daddy Cool', 'Ma Baker', 'Rasputin', 'Sunny' and 'River of Babylon'.
Let's be honest those well known tracks are flawless, and when you glace over the track listing  you realise the band also had hits with 'Brown Girl in the Ring', 'Painter Man'
For many the most familiar sound would be their hit 'Gotta Go Home' which was heavily sampled by Duck Sauce for their hit 'Barbara Streisand'. The track was not a Boney M original though, it heavily borrows from a 1973 track "Hallo Bimmelbahn' by German band Nighttrain. The band's own version of Barbara Streisand – The  Most Wanted Woman' is presented here too.
The band were certainly fond of taking a well known track and giving it a disco tinge, alongside their well known take on Bobby Hebb's 'Sunny', they also covered Bob Marley's 'No Woman, No Cry', Stevie Wonder's 'My Cherie Armour' and The Seeker's 'The Carnival is Over'.
The new collection also features a stack of fresh remixes. 'Sunny' is given a fresh set of dance beats thanks to John Munich and Thorsten Skringer, Blank and Jones freshen up 'Nightflight to Venus' and 'Ma Baker', and turn 'Sunny' into a Balearic chill track. 'Rivers of Babylon' gets two remixes; the Echolot Fox Remix' stacks on a bunch of dance beats , while the second from Nick Raider gives the track a carivalesque makeover. The Bassflow remix of 'Rasputin' is way over the top, but the instrumental version they deliver is quite nice.
For some shameless disco fun, downloaded Boney M's 'Diamonds'. It's available through iTunes now.
Graeme Watson