Bonnie Tyler reflects on the songs that got away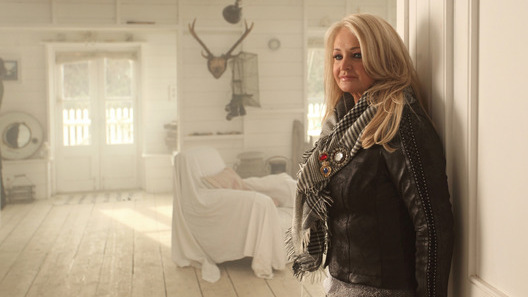 Today the fast track to a pop career is getting four judges to turn their chairs on a reality TV show program, but for Bonnie Tyler her journey to success took years of hard work and never ending perseverance.
Bonnie called OUTinPerth from her home in Portugal, with her distinctive welsh accent shining through, we chatted about how a girl named Gaynor Hopkins made the journey to the top of the charts.
While Tyler's scored some massive million selling hits in her career with songs like Total Eclipse of the Heart, Holding Out for a Hero and It's a Heartache, her biggest hits have been spread over the '70s and '80s. Perseverance and hard work have been central to her success, and for Tyler it's all about the live performance.

"I've always been about doing shows you know, even when I haven't been in the charts. Then when I get a hit record they say 'Bonnie's come back!' Come back? I've never gone away."
Just this year Tyler's touring has taken her to New Zealand, Israel, South Africa, Germany and Austria. She has high praise for the musicians she tours with and reveals some of them have been playing with her for over 25 years.
Her most recent record Rocks and Honey was recorded in Nashville, the album has a country flavour. The lead single Believe in Me was chosen to be Britain's 2013 entry for Eurovision. Tyler says she was never under any illusion that she could win the competition.
"It's become too political. I knew I was going to come hardly anywhere, because it's not about the music anymore. It's about the politics" Tyler reflected, "It was a great experience, I quite enjoyed it, it was hard work.
"It's like a gay paradise though isn't it", Tyler laughed, "It's like a 100% of the audience, it's just amazing, the atmosphere is just electric"
One of Tyler's best known tracks Holding Out for a Hero recently featured on RuPaul's Drag Race, she said she was unaware that she'd achieved a new claim to fame but was thrilled to hear people had lip-synced for their lives to her tune.
"I'm not surprised, it was the gay clubs that broke that song for me, they played it, and played it, and played it. I was living in New York at the time, for eight months, and they called and asked if I could come home and do Top of the Pops, I was there like a rat up a drain pipe."
Holding Out for a Hero was one of the songs composer Jim Steinman wrote for Tyler, he also penned Total Eclipse of the Heart. Tyler only got to work with the man behind Meatloaf's biggest hits after she requested a meeting and begged to work him. Their collaboration delivered two giant hits.
Getting a hit record involves a certain amount of luck and at times the luck hasn't flown the singer's way. In the late 80s Tyler put out an album Hide Your Heart that struggled in the charts, but many of the songs she chose went on to be hits for other artists, including Simply the Best which was a giant hit for Tina Turner.
Also on the record was a cover of the Bee Gee's To Love Somebody, which was a hit soon after for Jimmy Sommerville. Cher and Kiss found success with other tracks off the record.
Tyler says in some ways they are the songs that got away, but she's glad they were hits for other artists.
"I recorded Simply the Best two years before Tina Turner and she had a hit with it all over the world, but she only gave me confidence back about my choice in material," Tyler said, before adding, "and I have to be honest, she did it much better than I did."
Another track on the record Don't Turn Around actually began life as the b-side to Turner's hit Typical Male, but went on to become a massive smash for Aswad, and later, Ace of Base.
Tyler promised her upcoming shows will delight fans, be filled with her biggest hits and the inevitable giant sing-a-long to Total Eclipse of the Heart.
Bonnie Tyler is at the Crown Theatre on 24 May with her Greatest Hits tour. Listen to her chat with OUTinPerth below.
Graeme Watson