Book Reviews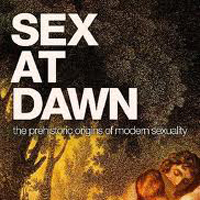 Sex At Dawn
by Christopher Ryan and Cacilda Jethá
Scribe
I love nothing better than putting down a good book feeling that I've learn something. The only problem is that academic tomes are often so dry and boring they can turn even the most interesting of subject matter into jargonistic gibberish.
Not so with Sex At Dawn: the prehistoric origins of modern sexuality. In this well researched and extremely readable book the authors explore long-held beliefs and common myths about human sexuality with a healthy dose of humor.
The authors explore some of the sexual conundrums that have yet to be adequately answered by science such as why sexual passion fades in a long term relationship and why same-sex relationships exist in the natural world.
One of the central theories that come under the microscope is that human beings are naturally monogamous- that men exchange their possessions and protection for women's fertility and fidelity. While Charles Darwin wrote extensively on the subject, Ryan and Jethá sum it up very succinctly in one line: 'Darwin says your mother is a whore. Simple as that.'
Amy Henderson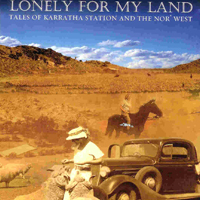 Lonely for My Land
by Tish Lees
SID HARTA Publishers
Tish Lees was born in Perth in 1940 and three weeks later she began her life on a remote sheep station 1,700 kilometres to the north. Her parents had lived on Karratha Station since 1929 and were Pilbara pioneers. At that time fewer people lived north of the 26th parallel in Western Australia than worked for Myer in Melbourne. Before even the luxury of radio communication, things were 'more challenging, more remote, more dependent on human ingenuity. There was no refrigeration and certainly no traditional diversions for a young child. With the horizon as the boundary to her world, Lees grew up with nature and has recorded her time in the North West before the discovery of iron ore and natural gas in great detail.
Her recollections are crammed with the stories of people who have made a difference in North West Australia, including her father worked to improve conditions for the Aboriginal people and family friend Lang Hancock who dreamt of mining minerals in the area. This unique history of place that few Australians have visited is a fascinating read.

Lezly Herbert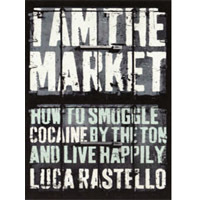 I am the Market
by Lucas Rastello
Granta
For most of us, the films Scarface and the Godfather probably best represent how the billion-dollar cocaine trade operates.
Well, maybe 30-odd years ago. Now the industry has shifted from Al Pacino's blasé depiction in Scarface to become the masters of illusion, or so Luca Rastello writes in 'I am the Market'.
'I am the Market' is almost a how-to guide for cocaine trafficking. Rastello is a journalist for the Italian newspaper La Repubblica and specialises in investigating the criminal economy, domestically and internationally.
The book explores this industrious world with tales of senior citizen smugglers on holiday in Europe; outrageous trans-national escapades involving cranes as well as hollow-bottom suitcases and empty prosthetic limbs.
Compiled neatly into five easy-to-learn lessons, Rastello describes the intricacies of small-scale transportation and continental smuggling. Rastello almost glorifies the industry portraying the humble cocaine smuggler as the anti-hero; in one anecdote, a struggling priest peddles coke to build a better church and improve the community.
Held up by thorough research, 'I am the Market' delivers a conversational and convincing tale of market demand meets supply for an industry that is anything but that simple.
Benn Dorrington
Click on the image below to visit more stories from our BIBLIOPHILE collection.