Boris Johnson says homophobic and racist comments were 'satire"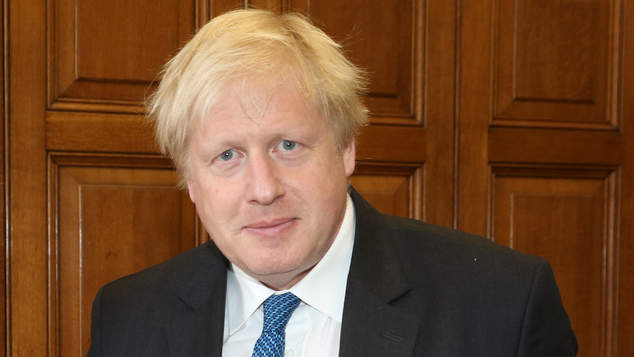 British Prime Minister aspirant Boris Johnson has defended previous homophobic and racist comments saying they were "satire".
Johnson, who hopes to gain his party's support to become the next Prime Minister of Great Britain, says articles he wrote in the past which described gay people as "bum boys" and Africans as "pinccaninnies" with "watermelon smiles" were purely satirical and had been completely misunderstood.
Answering questions from Sky News UK, Johnson said the quotes had been taken "wholly out of context".
"If you look at each and every one of those columns and articles, you'll find the quotations have been wrenched out of context, in many cases made to mean the opposite of what was intended." Johnson said of his past articles.
In 1998 Johnson wrote a column for The Telegraph about the resignation of Labour politician Peter Mandelson. Johnson said the gay politician's decision to step down would lead to the blubbing of "tank-topped bumboys" in "the Ministry of Sound" nightclub, and "the soft-lit Soho drinking clubs frequented by Mandy and his pals."
Johnson had also been critical of allowing schools to include information about homosexual practices in sex education classes and was an opponent of marriage equality. In his 2001 book Friends, Voters, Countrymen, Johnson compared marriage equality to bestiality.
"If gay marriage was OK – and I was uncertain on the issue – then I saw no reason in principle why a union should not be consecrated between three men, as well as two men, or indeed three men and a dog." Johnson wrote.
During the interview he was also quizzed about comments he made where he referred to women wearing traditional Islamic dress as "letterboxes".
Dawn Butler, Labour's Shadow Secretary for Women and Equalities said Johnson's explanation for his comments showed he was not a suitable candidate to become the next British Prime Minister.
"Boris Johnson's defence of his racist and homophobic comments is despicable and disappointing. At a time when racist and homophobic hate crime is rising in our society, his refusal to apologise for his disgusting remarks legitimises and fuels this prejudice," Butler said.
OIP Staff, Image: Foreign and Commonwealth Office – Creative Commons 2.0 
---