Boy George joins The Voice in Australia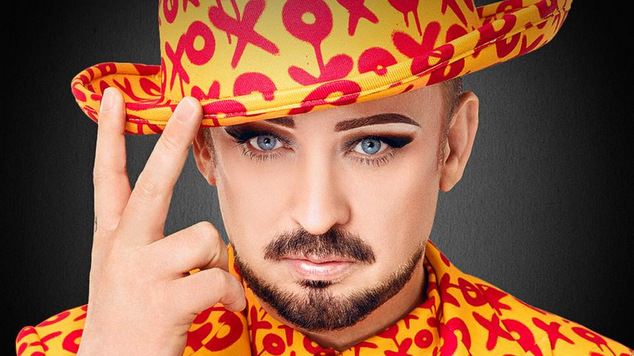 Boy George is back in town for Culture Club's second Australian tour of 2017, but it looks like he'll be spending a lot of time down under over the summer.
This morning it was revealed that he will join the Australian version of The Voice in 2017.
Boy George will take up a position as a coach on the show's sixth season. Channel Nine revealed the news on the Today show earlier today.
Last year George was a coach on the British version of the show alongside Ricky Wilson, Will.i.am and Paloma Faith. He said he had previously been approached for the Australian version but the timing had not worked out.
George said he loved being part of the show because he just loved hearing people sing.
"I love singers, its one of my favourite things. Listening to people sing, it's not really work is it?"
George said the biggest thing he wants aspiring singers to know about the music industry is that it's really hard work.
George is the this coach to be announced for the 2017 season of the show alongside Delta Goodrem and Seal, who returns after a three year absence.
There's no word yet on who the fourth coach will be, this year Ronan Keating joined the show alongside Delta Goodrem, The Madden Brothers and Jessie J. George wasn't giving away who the fourth coach will be, but said it was someone he knew well.
The Voice isn't the only place you'll see Boy George on TV. He's also featured in the new season of the US series of The Apprentice, where Donald Trump has been replaced by Arnold Schwarzenegger.
Boy George and Culture Club are jetting into Perth today and will play a show at The Fremantle Art Centre tonight.