The British Film Festival offers a sumptuous selection of cinema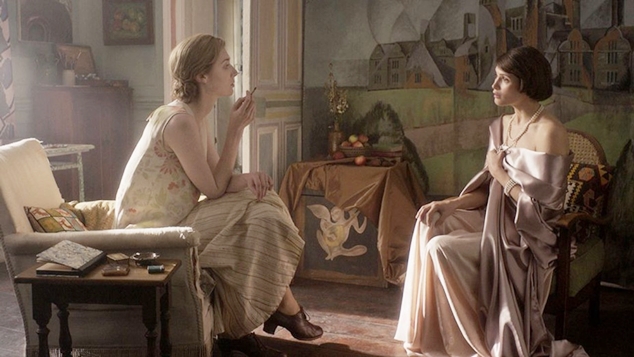 The British Film Festival opens on Thursday at Cinema Paradiso with the Australian premiere of the mesmerising biopic Collette. Keira Knightley is French author Sidonie-Gabrielle Collette whose provocative debut was falsely credited to her husband.
There's an opening night party, but if you just want to see the film it is also screening at Luna on SX, Palace Raine Square and the Windsor along with a host of great British films.
Highlights include Vita and Virginia, the fascinating true story of the love affair between socialite Vita Sackville-West (Gemma Arterton) and literary icon Virginia Woolf (Elizabeth Debicki) is depicted in this sumptuous portrait, and the last days of Oscar Wilde are vividly evoked in The Happy Prince, starring and directed by Rupert Everett, and co-starring Colin Firth and Emily Watson.

King of Thieves, a darkly funny, incredible true story of the most daring heist in British criminal history starring Michael Caine. Red Joan which is based on the life of British KGB agent Joan Stanley, one of the most influential spies in living history.
The Children Act with Emma Thompson as a widely-admired judge facing a life changing decision on behalf of a young man refusing medical treatment. Peterloo from seven-time Oscar nominate Mike Leigh. A gritty and passionate account of the peaceful working class demonstration in 1819 Manchester that was violently suppressed by police forces.
The closing film at Cinema Paradiso on Wednesday 14 November is Stan & Ollie. Based on one of Hollywood's double acts Stan Laurel and Olive Hardy, it is a truly funny and touching story staring Steve Coogan and John C Reilly.
Check out britishfilmfestival.com.au for the full program and fill up your diary.
Lezly Herbert