Walk This Way: STYLEAID casting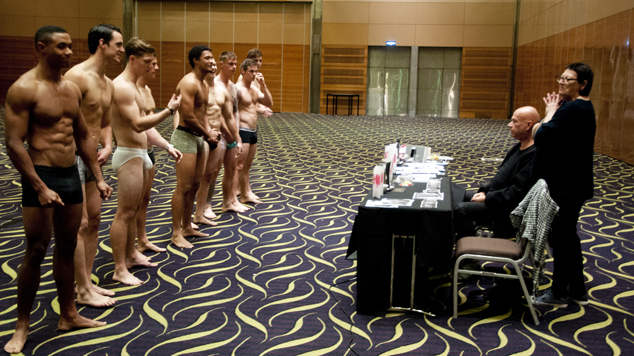 Getting ready for STYLEAID is a massive task. As part of the process, Ally May and Mark Reid audition over a hundred models who'd like the chance to participate.
The creative duo have years of practice at seeking out the best models for the HIV AIDS fashion fundraiser. Models they've know from previous years might not have to walk for them, but a long line of new models queue outside the Grand Ballroom at Crown on a Sunday afternoon, hoping to get a spot on the catwalk. May explains that for this year's show they're looking for 60 girls and 25 boys.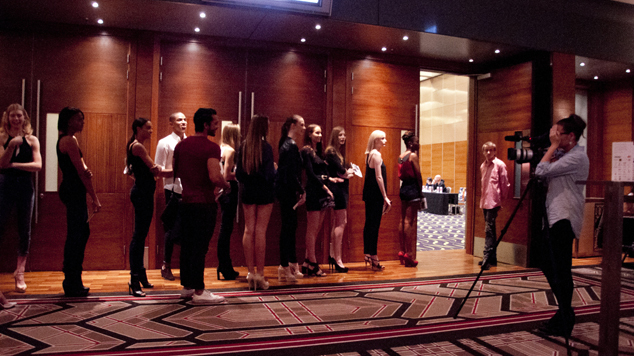 One by one the models walk in and have a quick chat with Reid and May before walking the length of the room. With just a small desk and two chairs at one end, the Ballroom is a cavernously empty space.
"We're looking for confidence, a good posture," May explains. "We don't mind taking people who are new but they've got to look convincing. It's not necessarily about the face, all the models here today are beautiful, but they've got to have confidence, it a big show."
"We've cast independent models every year," Reid said, but noted that they have to have a certain level of ability to look good on the STYLEAID stage. Together the duo have the responsibility of making sure the integrity of the brands showcasing their latest designs is honoured.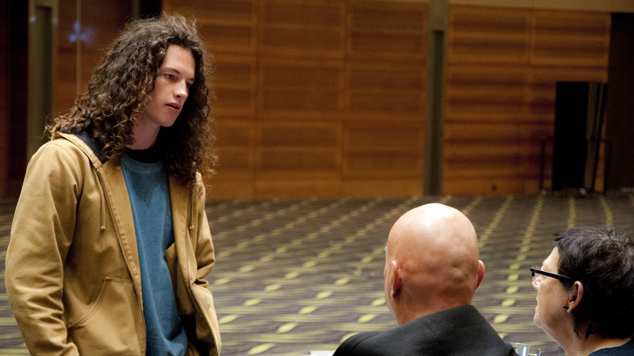 Twenty year old Connor was one of the many models hoping to get a place at STYLEAID. Connor is new to modeling and does not yet have an agent, but he's certainly got the looks, his long curly Samsonesque hair made him stand out.
When Connor enters the room he quickly chats with Reid and May before walking back and forth. His time in the audition room is just a few minutes.
"I was nervous as soon as I walked in," Connor said, "but once I was there I thought – just get on with it. It felt funny walking up and down the room."
May notes that Connor has a beautiful face and gorgeous hair, but there's some concern about his walking. He'll have to wait to find out if he's made the cut.
The final task Reid and May have at the end of the day is to cast the models who'll wear swimwear in the show. They decide to look at all the potential models in one go. Soon a line of models in their underwear are standing in front of the table.
Twenty two year old Jack Hyslop is also new to modeling, he's done a few favours for friends, but now he's under consideration for the swimwear section of the show. The handsome young man is an actor by trade and he said that background gave him the confidence to strut his stuff.
"I'm quite alright, I've been naked on stage before. Being with a group of lads auditioning at the same time was a bit of fun actually." Hyslop said. Like all the other models he'll have to wait and find out if he's caught the selector's attention and made the cut.
STYLEAID GOGO is at Crown Perth on Friday July 31 July. Find out more at www.styleaid.com.au