Calling All The Shots: Melissa Etheridge takes charge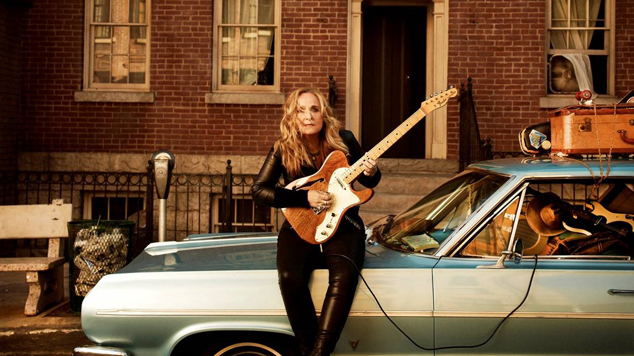 Melissa Etheridge's 'This is M.E.' tour has been winding its way around the globe and will hit Perth at the start of April. The singer took some time out from her busy schedule and phoned OUTinPerth from New Zealand.
The singer shared that she was really enjoying being on the road and joked that she couldn't remember when this tour began, and despite her show in Perth being the last on her schedule, whether it would ever actually end.
"It started in America, then I went to Europe, and then back to America, and we hit America a lot last year and now I'm down here, then I'm going to back to America and then I get to go to Australia, one trip down under is not enough for me." Etheridge said.
Etheridge said playing a solo show allowed her a lot of freedom to choose which songs to perform each night and she's also been known to thrown in the occasion unexpected cover.
"Sometime I'll just pick something inspirational, a few nights ago it was David Bowie, or I might do something from The Eagles. I'm a huge music lover so there's a lot out there to choose from."
Being alone on stage has given the musician a whole new set of challenges.
"I've learned so much and grown so much as a musician, I think I've created something really interesting with looping drum beats, and acoustic guitar, and then I play my electric guitar, I'm truly having a blast!" Etheridge said. "You can go anywhere when your on your own, it's just up to the audience, how crazy do we go?"
Etheridge said she was amazed by how much Perth has grown and changed since her first visit.
"I first went there in 1989, and it's so different now, it's really amazing." Etheridge said, "Perth is out on the edge of nowhere, but your city has grown so much!"
Etheridge said the beauty of being an independent artist was that she could keep going until she wanted to do something different.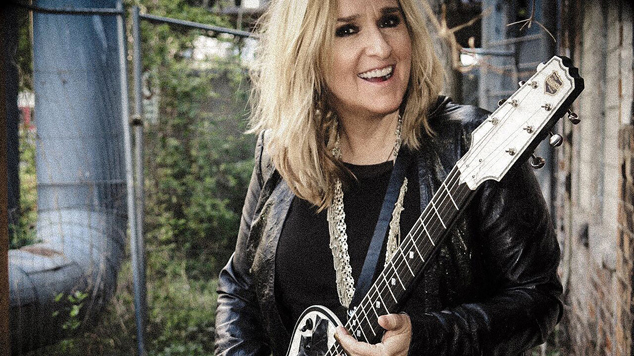 In 2014 Etheridge released her thirteenth album 'This is M.E.' on her own record label, her decision to go independent ended her long relationship with Island Records who signed her in the mid-1980's. The singer said she was enjoying having a lot more control over her career.
"I get to call all the shots, but I also get to wear all the blame too." Etheridge said. "I get to call all the shots creatively, but also I get to look after the business side.
The singer said the business side of being a rock star had made her look at many different questions about how her music is released and promoted.
"'How am I going to spend the money?' 'How am I going to do this?' 'How do I market it?', and 'How do I distribute it?'" said Etheridge listing off the decisions she faced.
"I've become so much more a business woman, but it allows me to make new relationships in the music business who understand how the industry is changing and how important live performance is."
Etheridge said her long term success in the music game came down to the loyalty and support of her enthusiastic fans.
"They are very loyal and they take me into a very private part of their lives," Etheredge said of her fans, "I share their lives, their memories and they take me into their most personal moments, I'm in their car, I got through their break-ups with them, I'm a big part of their lives and it means a lot to me."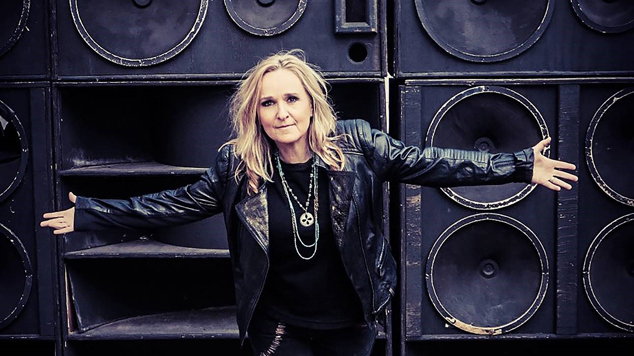 Etheridge laughs when I suggest she is the Queen of break-up songs, agreeing that if there was a poll for best break-up tunes she'd be the winner.
While Etheridge's life has had its fair share of break ups, but she's found happiness with her wife, actress and writer Linda Wallem. The couple wed in 2014. It was Etheridge's first legal union and something she'd been at the forefront of fighting for.
Etheridge offered her support to advocates in Australia who continue to fight for marriage equality.
"What I can say is that in America, it is working and people need to keep up the fight and it just takes time and just keep organising and it just takes people to change their mind.
"The only reason it happened in America is because people came out and said 'I'm gay, I'm part of your school, I'm part of your job, I live down the street, I'm part of your neighbourhood and the fabric of society.' You change hearts and minds." Etheridge said.
Etheridge said the fact the Australian government does not recognise her marriage when she's in Australia was a shame.
"It's a shame", Etheridge said pausing momentarily, "You just kind of shake your head and realise that it is something very important. I believe you'll keep it up until you have that equality. It's going to be soon I think."
Later in the year Etheridge is going to head off on her first cruise, and she said she has fears about being stuck on a ship for five days with her most dedicated fans.
"I've sent a ship off before but I've never played on one,' the singer said. "I'm looking forward to spending that time with fans… it's going to be a blast with me and Joan Jett, I can't wait."
Etheridge said she does have a new musical project coming and will be heading back into the studio this month, but she refused to give away any details aside from saying she's very excited and that it will be a "really amazing" project.
Melissa Etheridge is playing the Riverside Theatre at the Perth Convention Centre on April 1st, tickets are available from www.ticketek.com.au  
Graeme Watson