So Loquacious: Can there be a respectful debate on marriage equality?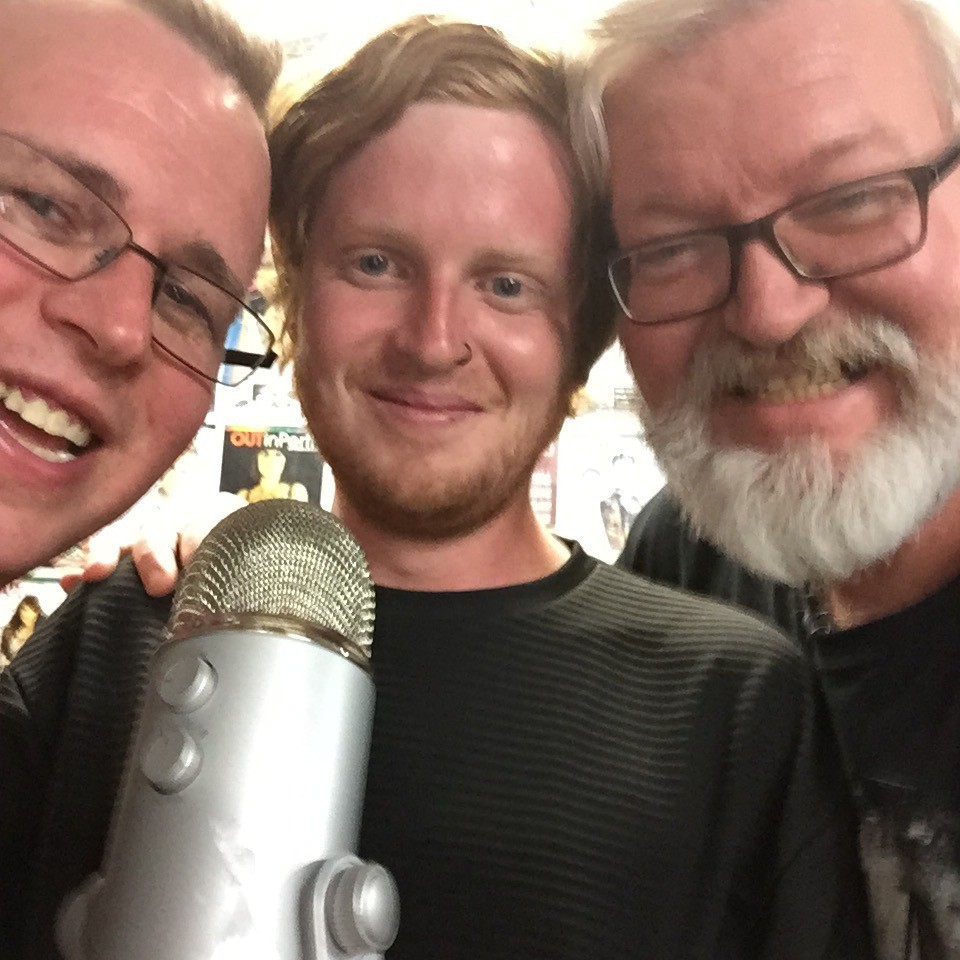 Can there be a respectful debate on marriage equality?
That's one of the questions tackled on the latest episode of OUTinPerth's podcast 'So Loquacious'.
Graeme Watson and Leigh Hill are joined by local community member Charlie Perth (pictured) for a conversation about the ongoing debate over marriage equality. PLus they talk about religion and the effects the proposed plebiscite might have on the LGBT community.
The trio also have a lighthearted discussion about celebrity baby names and remember the work of the late artist Keith Haring.
The podcast episode of is one of three conversations that have gone online today.
In the fifth episode of the series Graeme and Leigh contemplate giving up social media. Then discuss the challenges of gender neutral pronouns.  They also talk about a concern Australian Christian Lobby head Lyle Shelton raised on SKY News. If gay people are allowed to marry, people won't automatically assume married men are straight.
In episode six OUTin Perth contributor Alice Mod drops by to talk about the local hospitality industry. The team discuss the effects of the Fringe Festival and ask what makes a great bar? The trio also discuss school bullying and how their own lives might have been changed if a program like the Safe Schools Coalition had been available.
OUTinPerth's podcast launched early in 2016 and six episodes have been released to date. The three episodes released today were recorded in February but their release was unavoidably delayed as both Graeme Watson and Leigh Hill took some time away from work to spend time with family members in hospital.
We hope you enjoy these conversations.
So Loquacious 4: Can there be a respectful debate on marriage equality?
So Loquacious 5: Could you give up social media?
So Loquacious 6: Would your school life been different with Safe Schools Coalition? 
Tags: Australian Christian Lobby, bars, bullying, Charlie Perth, Fringe World, Graeme Watson, leigh hill, Lyle Shelton, Marriage, marriage equality, safe schools, so loquacious