Canadian PM Justin Trudeau sends Valentine to gay slur victim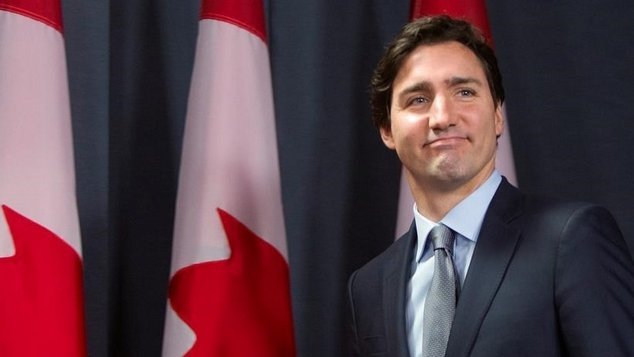 A Canadian man who was sent an abusive Valentine's message from his co-workers has received a surprise card from Prime Minister Justin Trudeau and members of his government.
Degas Sikorski was sent an incendiary Valentine by his supervisor at event supply store Party City in February. The message (pictured below) led Sikorski's mother to post her disgust on Facebook, which was promptly made viral by outraged members of the LGBTI community.
Last week, Sikorski received a new card from Prime Minister Trudeau and other Canadian MPs. Mr Trudeau's message read; "Know that your friends outnumber the haters by millions, and I am one of your friends."
Sikorski told media it was a beautiful card. "There were so many pictures and so many people wanted to sign it, they had to add extra pages."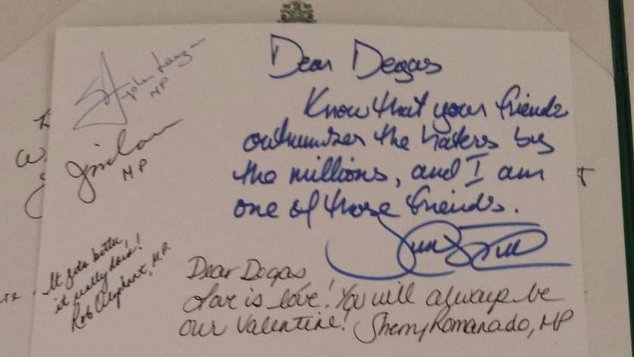 "Canada went from being this big, wide-open country to feeling like Ottawa and Ontario were right next to Alberta."
Sikorski reports that he has found a new job at Starbucks, after a store manager reached out upon learning of his ordeal.
Sikorski says he has dropped police charges against his former supervisor, but will still be pursuing a human rights investigation.
"Whoever did it knows it was wrong," he said.
Party City headquarters released a statement condemning the actions of the supervisor in question, and said they would investigate the matter.
OIP Staff
---
Sources