Celebrities push for new version of Safe Schools anti-bullying program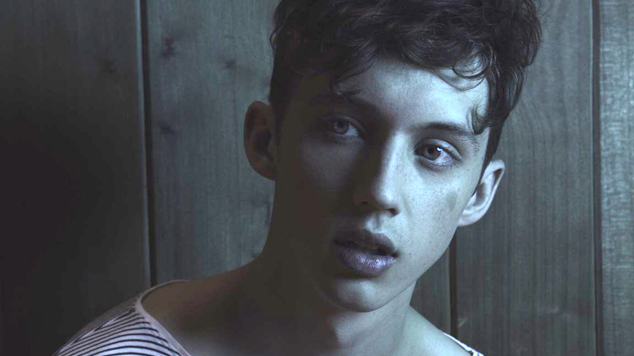 A handful of Australian celebrities have launched a petition calling for Prime Minister Malcolm Turnbull and the federal government to implement a new version of the Safe Schools anti-bullying program.
In a letter to the PM and federal Education Minister Simon Birmingham, the group are suggesting a new anti-bullying program that seeks "an end to bullying and domestic violence in Australia".
The signatories – which include pop star Troye Sivan and his mother, actor Guy Pearce, comedian Joel Creasey and broadcaster Tracey Spicer among others – have deemed the original Safe Schools program "highly politicised and controversial", leading to this call for a new version.
The proposed new program is primed to draw on anti-bullying programs developed in the US that "teach tolerance and respect of LGBTI people."
"We would expect nothing less from any similar program that is rolled out in Australia," the letter reads.
"Such a program in Australia must include tolerance and mutual respect of LGBTI people at the core of its teachings, as well as teaching students not to bully people based on their religion, sexuality, race, gender, faith, disability, skin conditions, social standing or political persuasions."
"Make no mistake of our request: we do not seek a program that seeks approval of the way certain members of our society love. We seek only mutual respect and tolerance."
The Turnbull Government moved to de-fund Safe Schools in its original form last year, following outcry from conservative politicians and lobbyists.
Victoria's Labor government has since committed to fund the program at a state level – as has the ACT – while WA's newly elected McGowan government have promised to do the same. New South Wales however, will replace the program once the federal funding runs dry.
---

---
Is "tolerance" enough for LGBTIQ kids?
Many supporters of Safe Schools have dismissed the new proposal and it's more tepid language as insufficient. DIY Rainbow founder and prominent Sydney LGBTIQ activist James 'Breko' Brechney says tolerance is not enough.
"We have to remember that these celebrities have their hearts absolutely in the right place, but I am worried that this call for a lesser program will undermine the existing Safe Schools program that is happening in Victoria and Western Australia," Brechney told OUTinPerth.
"We need to move on from just tolerance in schools, there needs to be acceptance."
Local trans advocate Kai Schweizer echoed Brechney's concern that tolerance doesn't compare to acceptance, especially for the trans and gender diverse members of the community.
"'Tolerance' doesn't support trans youth in transitioning at school. It doesn't protect trans people from the kinds of bullying and violence that happen to us. Labelling discussing of trans identity as 'controversial' or 'ideology' just shows how out of touch these celebrities are with the wider LGBTIQ community," Schweizer told OUTinPerth.
"Many of them have a strong following of transgender people, and they have let those fans down."
"It's important to acknowledge that trans youth are the very most at risk of suicide, self harm and bullying. Leaving them out to appease conservatives will lead to so much pain and loss," Schweizer continued.
"Who I am and who I love are not up for debate."
Safe Schools endures smear campaign during WA election
During WA's recent state election campaign, OUTinPerth highlighted a number of flyers being distributed in various electorates that were filled with misinformation about the program.
Some of the flyers were linked to a group known as All Kids Matter, headed by public speaker James Parker – who recently toured with outgoing Southern River MLA Peter Abetz to share his experience with 'leaving homosexuality' and finding happiness in a heterosexual marriage.
Abetz and fellow departing Liberal MLA Joe Francis of Jandakot also took to social media with videos denouncing the program. These videos were also proven to be misleading.
Another round of flyers was connected to independent Fremantle candidate and National President of the Democratic Labor Party, Rosemary Lorrimar, who told OUTinPerth she believed most teenagers have periods of feeling ambivalent about their sexuality, but for most it is only a phase.
"It's part of a campaign by the gay and lesbian la-di-da's to push their agenda."
Leigh Andrew Hill
Updated 2/5/17 @ 11:31am – Comments from Mr Schweizer added.

The WA AIDS Council were contacted for comment.

Tags: bullying, Guy Pearce, Joel Creasey, Malcolm Turnbull, safe schools, Tracey Spicer, Troye Sivan