Champion Swimmer Ian Thorpe Tells Parkinson He's Gay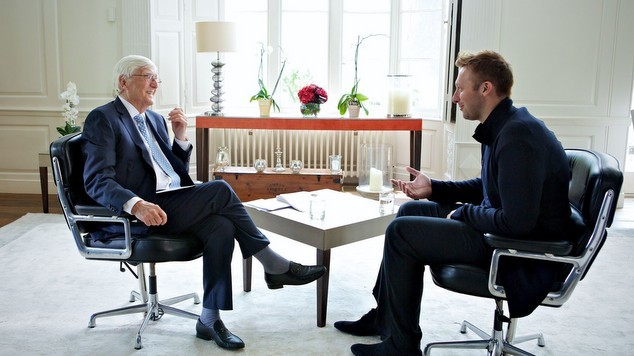 The Herald Sun and other News Corp publications have declared that Ian Thorpe confirms that he's gay in his upcoming Sunday Night interview with Sir Michael Parkinson.
After years of denying that he was same sex attracted, including sharing his frustration that people questioned his integrity on the issue, the Olympian Swimmer has now decided to publicly come out.
The interview will will air on Channel Ten on Sunday Night and has widely utilised a clip of Parkinson asking Thorpe about the subject during it's promotions.
Read More: Parkinson Quizzes Ian Thorpe About His Sexuality
Thorpe is set to head Channel Ten's coverage of the Commonwealth Games next month. The two stars share the same Manager who brokered the deal for the interview which reportedly attracted a $500,000 fee from the network with $400,000 reportedly going to Thorpe and $100,000 to Parkinson.
The interview airs on Channel Ten at 6:30pm on Sunday.
Update: This article was originally published as 'No Surprises: Ian Thorpe is Gay'. 11:05am Sunday July 13.
Read More: The World Reacts to Ian Thorpe Coming Out