Channel 7's 'Spotlight' set to run story on detransitioning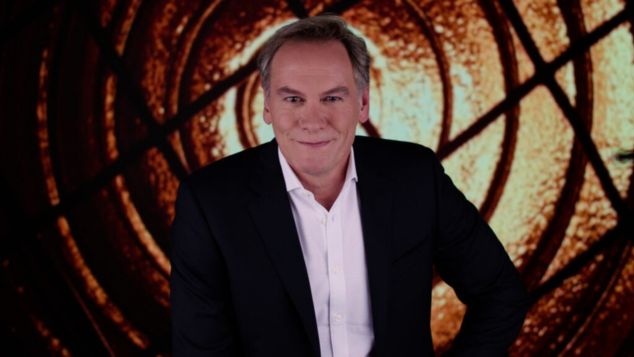 Channel 7 are set to run a report on transgender people who later regret their decision to change gender. The detransitioning report comes from Western Australian journalist Liam Bartlett.
Warning: This story has details of comments which might be distressing to some readers. For 24-hour crisis support and suicide prevention call Lifeline on 13 11 14. For Australia-wide LGBTQI peer support call QLife on 1800 184 527 or webchat.
Billed as "the most controversial story this year" the promo sees Bartlett saying, "children are being told they should change from boy to girl, or girl to boy from as young as twelve years old."
The promotional advertisement claims thousands of "kids are doing and then regretting it." as it shows photographs of young people before and after their gender transition.
Prominent transgender rights activist Grace Hyland has questioned why her image is being used in the promotional video. Hyland is the daughter of actor Mat Stevenson who previously appeared on the drama Home and Away. 
In a video posted to social media Hyland said she wanted to make clear she had not taken part in the program.
"That kind of makes it look like I'm of the kids that regrets it." she said of the TV station's promo. "I transitioned at thirteen and I do not regret it at all."
"Why are you using my photos?" Hyland asked before going on to state her thoughts including a push for gender affirming health care to be given more funding.
The clip for the upcoming program shows interviews with Chloe Cole, a US teenager who says he began transitioning at the age of 12 and underwent a double mastectomy at the age of 15. Cole reverted to identifying as a birth gender when she was 17 years old and has gone on to become a prominent campaigner against the gender-affirming model of transgender healthcare.
Also featured in the promo is Australia doctor Dylan Wilson and parent Judith Wilson who have both campaigned against allowing youth to transition gender in Australia.
The upcoming report has been praised by anti-transgender organisation Binary who say Bartlett's story will focus on the "horrifying reality of gender ideology." The Australian Christian Lobby is also encouraging their followers to tune in with the Joshua Rowe, the group's NSW director saying children experiencing gender dysphoria need "godly affirmation ".
In Australia children can be prescribed puberty blockers to halt the onset of puberty and can under medical supervision then go on to be treated with cross-sex hormones. Surgical procedures for people under 18 however are extremely rare.
A recently released study from the University of Michigan, published in the journal JAMA Surgery looked into 235 patients who had undergone a gender affirming mastectomy over the last 30 years.
They found that the median satisfaction rate among those patients was five out of five, and that not a single patient in the study regretted their decision to change gender. The study centred around a single medical provider, and researchers say the next step will be to look at satisfaction rates across multiple providers.
Previous studies have also shown that the level of regret is extremely low. A study of 6793 people who sought gender-affirming services at the multi-disciplinary VU Medical Centre in Amsterdam between 1972 and 2015 found that patients who underwent a gonadectomy had a regret rate of 0.6 % for trans women and 0,3% for transmen. They acknowledge that rate of regret may be higher though as many patients did not continue seeing the clinic for follow ups.
One of the largest studies into transgender levels of regret was the US Transgender Survey that took place in 2015. It included 27,715 adults, and they asked if patients had ever, even if only temporarily detransitioned.
Rates of detransition were higher in transgender women (11%) than transgender men (4%). The most common reasons cited were pressure from a parent (36%), transitioning was too hard (33%), too much harassment or discrimination (31%), and trouble getting a job (29%).
Update: 03-09-23 10:30am Channel Seven have now removed their promotional video for the upcoming episode. 
OIP Staff
---
Do you need some support?
If you are struggling with anxiety or depression, support and counselling are available from:
QLife: 1800 184 527 / qlife.org.au (Webchat 3pm – midnight)
QLife are a counselling and referral service for LGBTQIA+ people.
DISCHARGED: [email protected] / discharged.asn.au
Discharged is a trans-led support service with peer support groups for trans and gender diverse folks.
Lifeline: 13 11 14 / lifeline.org.au
Beyondblue: 1300 22 4636 / www.beyondblue.org.au
---

You can support our work by subscribing to our Patreon
or contributing to our GoFundMe campaign.