WAAPA takes Cinderella back to the ball in new comic opera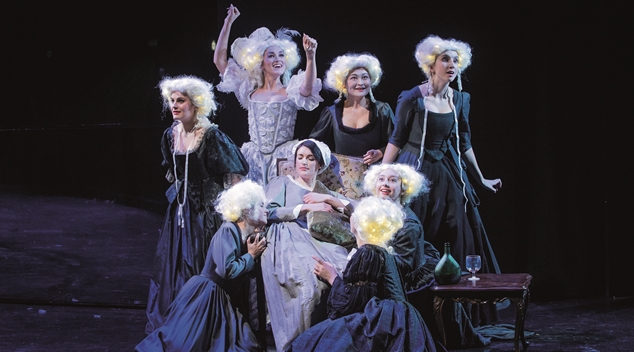 The magical tale of Cinderella has been told many times, in many ways since its original 1698 version, from pantomimes to plays and feature films both animated and live-action.
WAAPA will be taking on Jules Massenet's glorious work Cendrillon, an operatic re-telling of the classic story.
Sung in English, audiences will be entertained by the loving, yet haplessly passive father; the jovially villainous stepmother, the melancholy prince; the fairy godmother and the gentle Cendrillon – whose oppression magically transforms into an opulent reward.
Under the direction of Thomas de Mallet Burgess, Cinderella will ride her pumpkin carriage into the Geoff Gibbs Theatre with WAAPA's Classical Voice students and the Faith Court Orchestra.
"This is an opportunity to hear the most delicious music by Massenet sung by students from the current cohort of talent who bring a freshness and vitality of interpretation to this timeless fairy tale," says de Mallet Burgess.
Known for his extensive experience and founding the critically acclaimed opera company Lost & Found, de Mallet Burgess was also appointed the General Director of New Zealand Opera back in July.
Don't miss this thrilling opera, alive with drama and humour, that promises vividly drawn characters, magical love, enchanting music and a story we all adore.
Cinderella will be at ECU's Geoff Gibbs Theatre from Monday 15th –  Saturday 20th October. Tickets and more information available from WAAPA