Civil unions on the agenda in Western Australia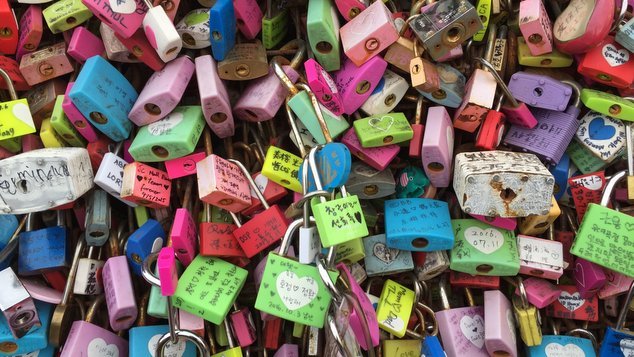 Labor's Mark McGowan has voiced his support for the introduction of civil unions in Western Australia and Premier Colin Barnett has said his party would allow a conscience vote on the issue if it was brought before the parliament.
Members of the LGBTIQ community have called on whoever forms the next Western Australian government to bring in a civil union scheme that will allow same sex couples to register their relationships.
Premier Colin Barnett told reporters on Thursday that the Liberal party always addresses issues like these via a conscience vote.

"There will never be a party position on issues such as that," Barnett said.
The Premier has previously said that he is a supporter of civil unions but does not believe that marriage laws should be changed to accommodate same-sex couples.
Labor leader Mark McGowan said he was supportive of bring in civil union legislation but also remained committed to seeing Labor's desire for marriage equality being achieved at a national level.
The issue was raised by former Senator Brian Greig during OUTinPerth's election forum at The Court Hotel last week.
"It's been sixteen years since the Jim McGinty/Giz Watson reforms," Greig said at the forum, "It's time to have a parliamentary inquiry and look at what's working and what isn't."
Greig listed religious exemptions in schools and a civil union scheme in the absence of Commonwealth marriage law as two of the areas that LGBT rights advocates should be focusing on in the future.
LGBTI rights advocate Damian Douglas-Meyer is one of the members of the local community calling for action. Damian married his partner broadcaster and Pastor Graham Douglas-Meyer in Canada in 2004 and was the spokesperson for Gay and Lesbian Equality (GALE) when the current laws were passed in 2002.
"Under WA's existing de facto laws, same-sex couples have all the same rights and responsibilities as de facto and married heterosexual couples. However, the problem arises when we are challenged to prove our relationships.
"A civil union scheme will enable LGBTI couples to formally register their relationships with the government, helping to eliminate the difficulties they currently encounter in medical emergencies, legal matters and parenting issues in the Family Court," Douglas-Meyer said.
"Every State and Territory has enacted a civil union scheme for same-sex relationships, except for WA and the Northern Territory.
"This is not a substitute for marriage, but until we achieve Federal marriage equality from Canberra this is the only legislative option open to us.
"Flowing from this is the need to recognise same-sex marriages legally performed overseas.
"Many countries including Britain, Ireland, Canada, New Zealand and the USA now have marriage equality, but a LGBTI couple legally married in those countries and who move to Australia to live, work or simply to holiday, are not recognised as married in Australia."
"Several Australian states have remedied this by allowing such marriages to be recognised under state law as civil unions." Douglas-Meyer said.
Graeme Watson