Classification board to review the book 'Gender Queer'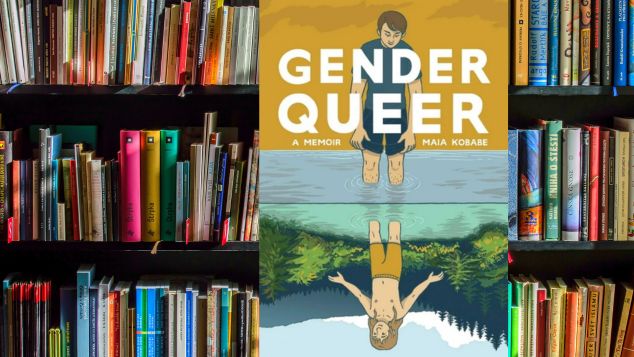 Australia's classification board have announced they will review the classification of Maia Kobabe's memoir Gender Queer after an appeal was lodged against their earlier decision to categorise the work as M – Not recommended for readers under 15 years of age.
Warning: This story has comments which might be distressing to some readers. For 24-hour crisis support and suicide prevention call Lifeline on 13 11 14. For Australia-wide LGBTQI peer support call QLife on 1800 184 527 or webchat.
The classification board will meet on 29th May to consider the application and submissions from interested parties can be sent via email.
Conservative commentator Bernard Gaynor previously raised concern about the book being included in Australian Libraries, reporting it to Queensland Police and staging a protest outside his local library. He has been leading a fundraising campaign to lodge an appeal against the Classification Review Board's decision.
Gaynor has previously been a political candidate for the Bob Katter party, and also stood for the short-lived right wing party Australian Liberty Alliance. Back in 2014 Gaynor shared his views on homosexuality, telling OUTinPerth he was in favour of public displays of homosexuality being made illegal.
Author Maia Kobabe's 2019 graphic memoir recounts their journey from adolescence to adulthood, and the author's exploration of gender identity and sexuality, ultimately identifying as being outside the gender binary.
The book is aimed at young adult and tackles topics including gender euphoria and dysphoria, and asexuality. In 2020 it was the recipient of an Alex Award from the American Library Association which sparked a wave of interest in the book which saw it being added to many library shelves.
The book has become a target for conservative activists who argue that the work is pornographic due to a select number of images in the book. Kobabe has urged those who have concerns about the book to read it in its entirety rather than getting upset over a small number of images.
Detractors of the work have raised concern about several passages, including a section where 14-year-old Kobabe fantasizes about an older man touching the penis of a youth. The image is based on a painting on an ancient piece of Greek pottery. Another section includes Kobabe's girlfriend performing oral sex on a strap-on dildo, while there are also depictions of masturbation.
Giant bookstore Kinokunya Sydney has called on people to support the title and oppose the banning of books.
"As a bookstore, a place of many, varied ideas, we find book banning anathema," the bookstore said in a statement.
"In this case, this is an award-winning book, winner of the 2020 ALA Alex Award and a 2020 Stonewall Award Honor Book. The public libraries in the U.S. believe this book has outstanding merit for young adult readers and so do we."
"Gender Queer might not only offer some sense of being seen or not so alone to those questioning their gender identity but could also teach empathy and understanding to those who have no concept of what it might mean. It is one of the most challenged and banned books in the U.S. right now, and the conservative challenge to it here in Australia should ring alarm bells and make us all more vigilant," Kinokunya Sydney said.
OIP Staff
---

You can support our work by subscribing to our Patreon
or contributing to our GoFundMe campaign.