Is 'Clean' now code for 'Random Bareback Sex'?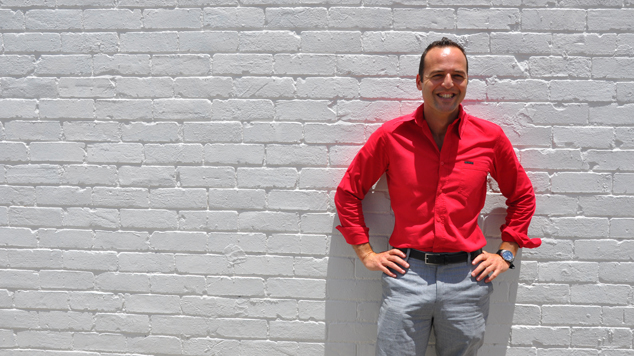 Many gay men are struggling to understand what the term 'clean only' or 'Clean ub2' means when negotiating dates and sex.
Popular internet pick up sites like Manhunt and Gaydar, have what seems to be an increasing number of gay men with profiles requesting hook ups with sanitised men only, disease and drug free 'DDF'. Apparently some men online are discussing their sexual preferences…and then after deciding time and host, ask the question "are you clean?"  This last sexual inquiry, often seals the deal. Both men (whom similarly proclaim they are clean) now give each other permission to fuck with abandon and do anything and everything to each other.
Part of the difficulty with subjecting our sexual partners to this hygienic witch hunt is the lack of shared understanding on what "clean" means. Yes I showered, tick. Yes my last test for HIV was negative, tick. Yes all the guys I barebacked between my last test and my new random bareback partner all said they were clean too, tick.
Mmmmm, this simplistic strategy is obviously flawed in that many guys have had bareback sex since their last HIV test (if they've had one at all) and so don't actually really know for certain if they are HIV negative, which only a HIV test can verify. One of the main drivers of HIV amongst gay men in Australia and around the world is the amount of undiagnosed  HIV being passed on by guys who think they are "clean" and instead are highly infectious, with untreated HIV leading to a sky high HIV viral load (in the 100,000's per millilitre of blood) count for many.
The Kirby Institute recently released their report 'HIV, viral hepatitis and sexually transmissible infections in Australia Annual Surveillance Report 2013', which summarised that in 2012, 1253 people were diagnosed with HIV in Australia, a 10% increase from 2011. There is little doubt that random bareback sex relying on verbal "clean" credentials and assumptions is a significant contributor to the ongoing and now increasing Australian HIV epidemic.
If you include the genital wart virus Human Papillomavirus (HPV), Herpes Simplex Virus (HSV) and other common bacterial infections (like Gonorrhoea and Chlamydia) which can be asymptomatic, mix in sex twice a week or more often with different people and a clear picture emerges, almost no one, can with certainty claim to be "clean". Ergo the question "are you clean?" is misleading, almost no one is technically "clean" and creates a false sense of security.
Black and white thinking of sexual hazards can lead to greater risk taking. For It doesn't acknowledge the scientifically proven continuum of relative risk, from cuddling, kissing, hand jobs, and oral on one side to bareback with random HIV infectious guys who don't know they have HIV, on the other.
"Are you clean?" does not protect you from the highest potential danger of HIV acquisition. Most guys want hot, anxious free sex without any of the downside. So it seems reasonable that some men would gravitate to what appears on the surface to be a simple and effective strategy for sorting out the sex they want, even with its obvious flaws. However, denial will not protect you from HIV.
Furthermore, it's implied, that if you're not "clean" then you must be "dirty". Consider where in society this concept may have emerged. Marry your morally upright virginal bride, who is clean, unsoiled and pure (mmm sounds like a religious or very conservative/traditional view). Now transfer this concept to 2013 gay pick up sites. Be honest, how many of us fit into this idyllic heterosexual model of sex and relationships? Channeling our inner heterosexual or internalised homophobia is not beneficial to our community culture of care, self acceptance and empowerment. Yet some of us are still very desperate to fit into one narrow conventional view on sex and relationships, rather than educating the mainstream to the joy and enrichment that comes from the full diversity of human sexual relationships.
A mature view of choosing to be sexually active, includes an understanding that intimacy and sexual relationships can be; exciting, hormonally driven, sometimes used to make new friendships or fall in and out of love, maybe used to alleviate boredom or sometimes financial gain, and accept that little organisms like bacteria, viruses and fungi have evolved to smartly choose humans as a host and count on our desire to connect with one another to thrive.
What should we do? By dropping the clean label we drop the dirty label and reduce the amount of unnecessary segregation or negative critical judgements on each other. Educate yourself about the real relative pleasure and threats of having a full intimate and sexual life that embraces the jam-packed diversity of our combined human sexual practices and experience. You can have acceptance of all, with hot sex, pleasure and protection. Imagine a world that was only 'clean' what might we miss out on? Talking dirty to one another, threesomes and orgies, outdoor sex, role play, kink, filthy dance parties and yes porn, 'clean' boys don't watch porn. Yes embrace 'clean' get tested and treated often, yes embrace filth, be accepting and adapt sexual practice as appropriate.
Cipriano Martinez
Read more of Cipri's writing at Positive Advocate